Southeast Amsterdam where Wittenborg is Located Eyes More Tourist Arrivals
Amsterdam city council member, Dirk de Jager, recently gave a guest lecture to students as part of the first real-life project of the new academic year at Wittenborg Amsterdam, which centred on City Marketing. De Jager is responsible for the promotion of financial and economic growth as well as sustainability and the circular economy. In a recent article in Bijlmer & Meer, he is quoted as saying that the COVID-19 crisis presents us with the opportunity to restore balance to the economic activity in the city, especially in the southeast part of Amsterdam – which is also the area where Wittenborg Amsterdam is located, in the Dali Building.
s00045
Sun, 20/09/2020 - 12:03
Women in Tech
On 18 October, Wittenborg University welcomed Rianne van Veldhuizen, Vice-President of Digital Sales IBM Asia Pacific, to its Amsterdam campus for an executive luncheon with Wittenborg students, distinguished guests and members of the Women in Tech NL network. Rianne shared her thoughts on successful business leadership, drawing on her 18 years of managerial experience. She described a number of personal factors that contributed to her capacity to successfully lead diverse teams and to help her clients realise their goals. 
s00045
Fri, 25/10/2019 - 09:44
Major Development for Area Around Wittenborg Amsterdam
Students from Wittenborg Amsterdam attended the Freezone Festival this weekend in Amstel III - the site of a major city development project in east Amsterdam. Students were able to meet and engage with local entrepreneurs and politicians during the event, which described the exciting changes planned for the area in the coming years.
s00045
Fri, 27/09/2019 - 13:53
Amsterdam one of Europe's Top University Cities
Amsterdam, where Wittenborg has a campus, has just been ranked as one of the top European student cities by influential think tank, The Class of 2020.
s00045
Tue, 18/09/2018 - 21:24
Wittenborg University Amsterdam New Location almost ready!
Wittenborg Amsterdam will start the academic year at its new location in the Dali Building in the Arena Area, and preparations are in full swing. Wittenborg will open its doors to its 80 entrepreneurship students and its new International MBA programme, specialised in Entrepreneurship and Finance.
s00045
Thu, 23/08/2018 - 13:31
New Location for Wittenborg Amsterdam
By the end of the summer, Wittenborg University's Amsterdam Campus, will move into a more spacious location in the up-and-coming southeast part of Amsterdam.
s00045
Sun, 01/07/2018 - 14:56
First Open Day at Wittenborg Amsterdam
A good many prospective Dutch students attended Wittenborg Amsterdam's first Open Day this week.
s00045
Sat, 21/04/2018 - 14:32
Wittenborg CEO, Maggie Feng, Meets with Romanian Students in Amsterdam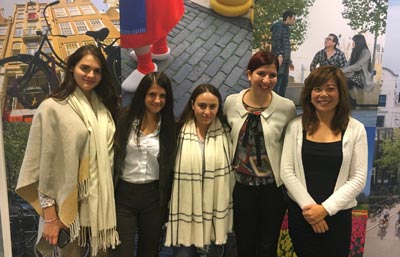 s00045
Thu, 19/10/2017 - 16:49
Wittenborg Students Visit 3 Hotels in One Day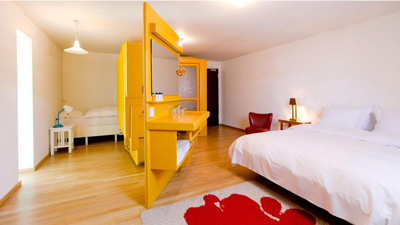 s00045
Sun, 23/04/2017 - 09:01