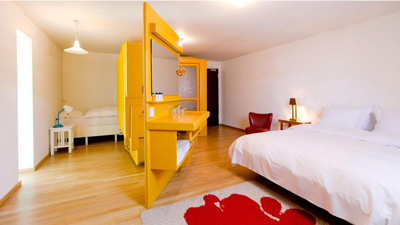 What differentiates one hotel room from the next in a time when authenticity is everything?
"It's all about creating a unique experience", Wittenborg's hospitality students heard when they recently visited the Lloyd Hotel and Cultural Embassy in Amsterdam, which boasts rooms ranging from 1-star budget to 5-star luxury rooms.
The general manager at the Lloyd, Piet Boogert, challenged students not to follow convention if they are planning a career in hospitality. "Think free and really think about what hospitality means. How do you include everyone? How do you create experiences?"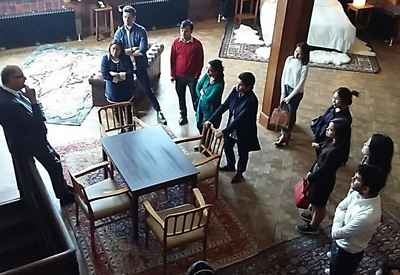 Students visited 3 hotels in one day in Amsterdam as part of a company visit. In the morning the group split up with some of them, visiting the 4-star Movenpick Hotel, while the rest went to the ClinkNoord hostel.
The latter is an unconventional hostel with facilities in Amsterdam and London. There students learned about the variation in strategy the hostel has to employ in order to attract guests in both cities, including differences in approach and management style. The group was accompanied by Wittenborg's work placement officer, Adrianne Jonquiere-Breure.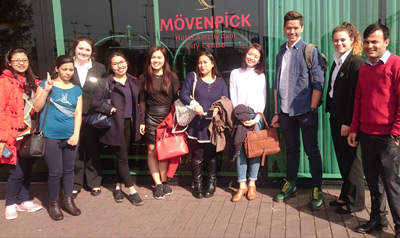 One of the students, Varsha KC, said: "This helpful journey brought us a lot of experience and opportunities to get an internship. Movenpick focuses on business travellers and cruise ships to bring prospective guests. The hotel offers fascinating views and a convenient location next to the Amsterdam port. At the Lloyd Hotel every single room has a unique interior, which means you can get a new experience every time you visit the hotel."
WUP 23/4/2017
by Anesca Smith
©WUAS Press