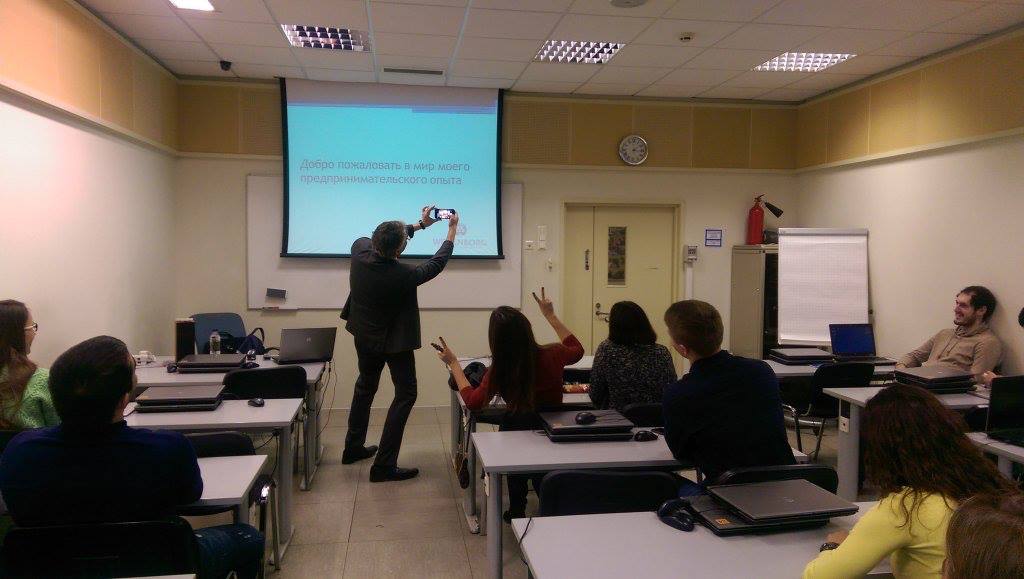 WUAS is this week in Moscow, attending the ICEF workshop. Yesterday, WUAS director Peter Birdsall entertained students of the Moscow State University Business School with a presentation on his entrepreneurial experience, entitled in Russian, 'Добро пожаловать в мир моего предпринимательского опыта'. (Pronounced Dabro pazhalovat v mir mayevo predprinimatelskovo opyta) - 'Welcome to my entrepreneurial experience'.
The presentation, given in English, focused on his career as an entrepreneur and related to the concept of the 'experience economy'.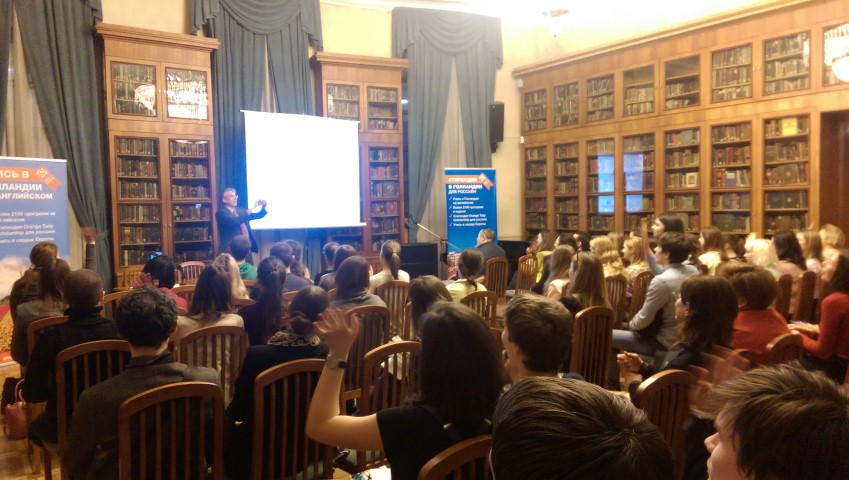 The event was organised by the Netherlands Education Support Office (NESO), whose director Mr Jerke Verschoor accompanied Birdsall throughout the day. In the evening a second 'performance' was given to around 70 visitors at the Russian State Library for Foreign Literature, where NESO Russia is located.
Using a style reminiscent of tongue in cheek British comedy, Birdsall's presentation led the audience from his first venture, the theatre company Tickled Pink, through various enterprises that he has been involved in, including an English Pub in Switzerland and a restaurant in the Netherlands. The story then arrived at the point where Wittenborg, developed from a Dutch-speaking local business school to the international and intercultural foundation university of Applied Sciences it is today.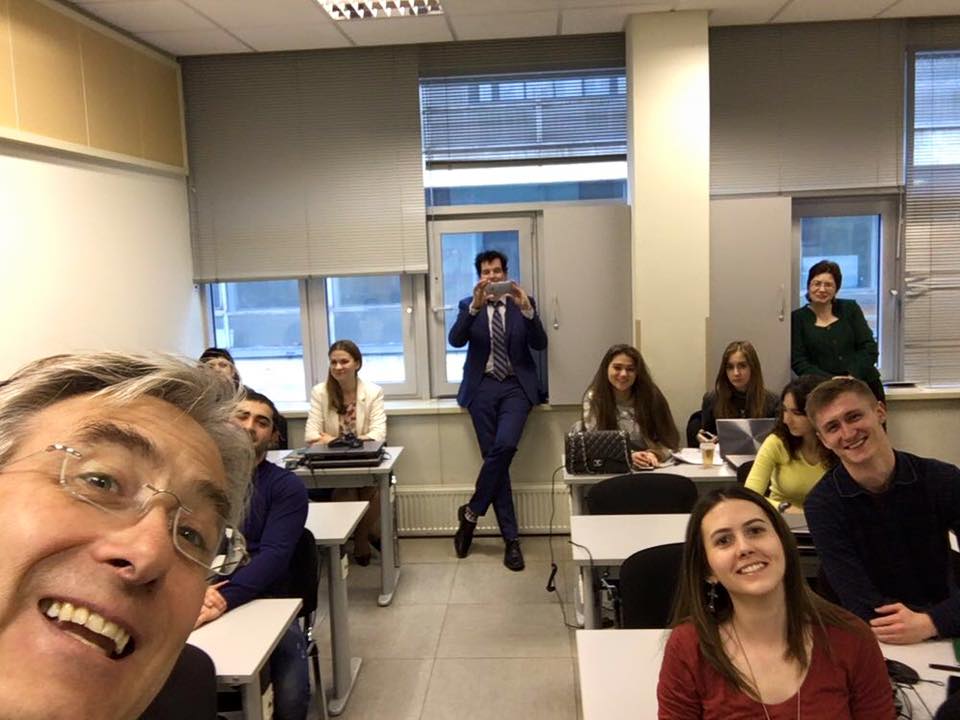 The audience was encouraged to keep their smartphones in hand, and continue to use social media during the presentation, which included several interactive moments. Birdsall asked the participants questions and got them to take pictures and films and post them on social media - all part of sharing the experience.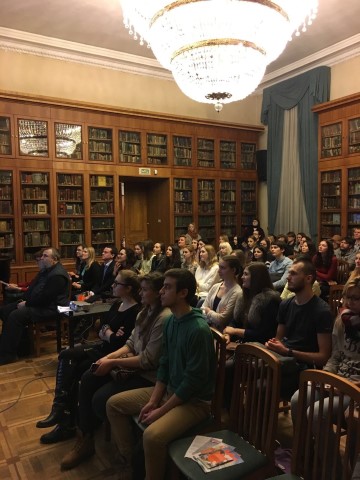 Throughout the presentation, Birdsall related his entrepreneurial experiences to the concept of an experience economy, taking commodities, products and services and creating an experience for customers. Birdsall also compared study abroad campaigns, using online advertising to 'sell the experience' - Study in the UK, Study in Switzerland and Study in Holland - the audience was 'convinced' that the Study in Holland campaign was superior!
After the presentation, Wittenborg and NESO entertained the audience with drinks and snacks and answered many questions and provided the odd souvenir 'selfie'!
This weekend, Birdsall is attending the ICEF Moscow Workshop where he will be meeting over 50 study abroad agents from Russia and surrounding countries.
WUP 18/3/2016
by Wittenborg and others