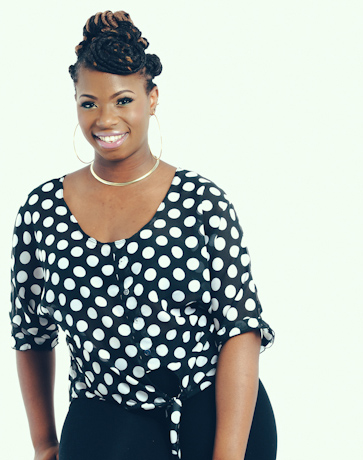 Barely two weeks after Kamicha Gumbs left her home in St Maarten to study at Wittenborg Amsterdam, Hurricane Irma hit the Dutch-French Caribbean island, wreaking havoc and leaving thousands destitute.
She couldn't make contact with her family for 4 days and was left sick from worry. "I couldn't sleep, I couldn't eat. Really, it was terrible."
When she finally did make contact she was relieved to find that her family was unharmed.
"They told me to relax, they are ok and to concentrate on my studies. My grandmother had some water damage to her house and had to relocate. But I spoke to her in the meantime and she reminded me that we should be grateful because we still have life. She said houses can be rebuild but lost lives cannot. I feel a lot better now.
"I talk to them every day, even though mobile coverage on the island is still poor, and I hope to go home at Christmas."
According to Kamicha, who was raised on St Maarten, the island suffered hurricanes before but not on the same level as Irma. It was classified as a Category 5 storm. She said her lecturers and class mates at Wittenborg Amsterdam were extremely helpful. "One lecturer told me to think positive and reminded me that I probably couldn't make contact with my family immediately because the lines were cut off."
Kamicha is doing an IBA in Entrepreneurship and SME Management at Wittenborg Amsterdam. She chose Holland for its focus on business and Wittenborg because of its international approach.
WUP 20/9/2017
by Anesca Smith
©WUAS Press