WUAS Staff Dominate PGCert Learning & Teaching at University of Brighton Awards
It was a proud moment on Friday when students and staff graduated at the University of Brighton's 2019 Winter Graduation Ceremony.
s00045
Sun, 10/02/2019 - 16:14
Joy and Gratitude at Wittenborg's 2019 Winter Graduation Ceremony
The latest group of Bachelor and Master students from Wittenborg University were elated when they received their diplomas at the 2019 Winter Graduation Ceremony on Friday. They were joined by the first group of teachers to receive their Post-Graduate Certificate in Learning and Teaching in Higher Education.
s00045
Sat, 02/02/2019 - 16:49
Wittenborg University's 2014 Summer Graduation Ceremony last weekend was a glamorous and joyful affair - distinguished this year by the fact that all graduates were female.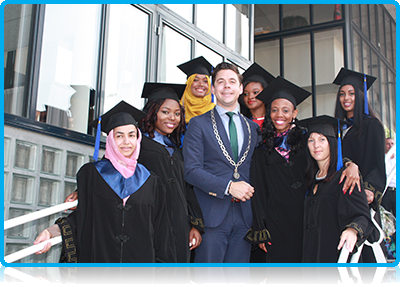 Wittenborg closes academic year with a Graduation Ceremon