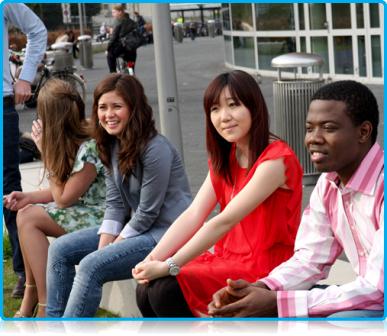 Yesterday the Social and Economic Council of the Netherlands (SER) unanimously gave its support to the advisory report "Make it in the Netherlands" and urged Minister Bussemaker of Education to quickly implement its recommendations.
The report was instigated by the Minister in December 2012 with the questions "What can we, government, education institutes and businesses and companies, do to increase the numbers of talented international students staying in the Netherlands to work after graduation?" and "What sectors in Holland have the most benefit of attracting more international talent?".
The SER highlighted that the majority of international students in the Netherlands are following economic of social science related programmes, whilst there is a great need for more technical orientated students. The recommendations of the SER include the lengthening of the so-called "Search Year" (Zoekjaar) from 1 year to 3 years, the abolition of the 10 hour a week work restriction for studying students, to be replaced with a yearly maximum, and a greater stimulation in the recruitment of international students.
The SER also describes the support mechanisms given to international students in its report, such as an increased offer of Dutch language courses to students throughout their studies and the easing of complicated regulations and procedures associated with the immigration process.
WUP 20/4/2013
Sources
http://www.transfermagazine.nl/nieuws/onderwijs/ser-dringt-aan-op-snelle-actie-tot-binden-buitenlandse-stunten
The report (in Dutch) -
www.ser.nl/~/media/DB_Adviezen/2010_2019/2013/make-it-in-the-netherlands.ashx