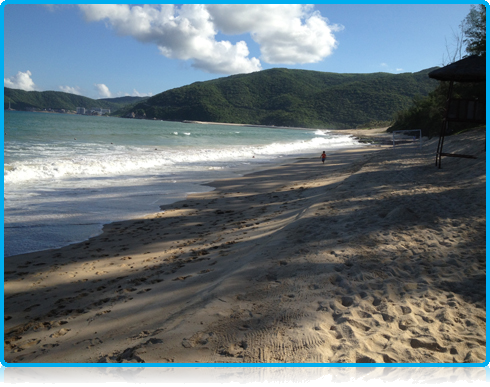 Wittenborg directors Peter Birdsall and Maggie Feng, visiting the Chinese tropical island of Hainan this week, commented on the short-sightedness of the Dutch government's policy to forbid its institutions to offer their accredited programmes as off-shore education, in essence banning Dutch institutes from operating off-shore campuses. Currently all students obtaining Dutch degrees are obliged to follow at least one quarter of their study programme in Holland.
"We see great possibilities for the development of off-shore programmes with partners in China, and other asian countries. Since the last century, as the Chinese economy has continued to grow, and higher education possibilities for Chinese students at home has increased, the urge for many of these students to leave home for a study abroad has lessened. The education market in China remains enormous, however its changing from an 'export market' to a home market. We especially see an increasing need for higher education in the service sector management areas, such as Hospitality Management, International Tourism Management, Event Management and Project Management. Business Administration programmes remain strong market driven programmes, however the shift will be into areas of sustainable business management, and business administration in strong social service sector areas such as Healthcare Management and Sustainable Energy Business Management "
The Tourism and Leisure industry in China is developing strongly, and Hainan Island boasts one of the fastest developing tourism industries in the country, with a current growth rate of 25% from last year, and more than 30 million visitors in 2011. Its main current market is a domestic one, with Russian tourists making up the majority of international visitors. The island has a similar climate to that of Malaysia or Thailand and the Chinese government has formulated a 10 year plan to develop the province island of Hainan as an international tourist destination.
For instance, in the resort of Sanya, on the southern coastline of Hainan, the big international hotels have already positioned themselves along Yalong Bay, to the east of Sanya. Hotel chains such as Pullman, The Ritz Carlton, The Hilton, Marriott and Sheraton line the coast, whilst Chinese ventures such as the Grand Metropark Resort have developed luxurious holiday home resorts, catering for Chinese and international visitors looking for private swimming pools and spacious surroundings.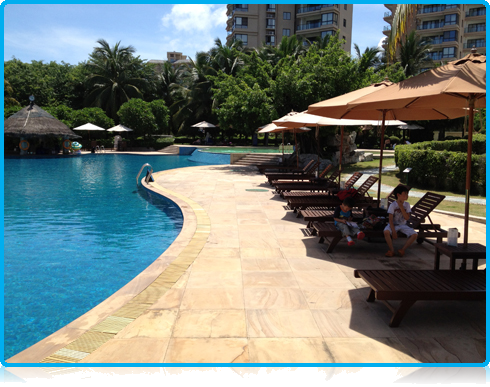 "The service level standards here are extremely high", explains Birdsall, "and its amazing that so few international visitors are here. After spending a weekend working in Shanghai, the peace and quiet you can find in Hainan is extraordinary, when you consider we are still in China! The developing hospitality, tourism and service management sector here in Hainan would offer students an excellent place to study and carry our work placement and research projects. I see real prospects to establish a Dutch higher education project in Hainan."
Coincidently, today the Irish Times has reported that the Dublin Institute of Technology (DIT) has signed a deal with a group of investors in Hainan to establish the Hainan International Tourism College on the tropical southern Chinese island of Hainan. According to Professor Norton of DIT "The agreement sits well with the Irish Government's strategy for international education, and follows the growing trend in higher education of establishing branch campuses around the world,".
The Netherlands may fall behind in its international higher education competitiveness if the Dutch government fails to recognize a changing balance in the world's international student mobility trends, and ensures legislation to allow off-shoring of its higher education.
WUAS offers an MSc International Tourism Management, together with its UK partner the University of Brighton. More information regarding this programme can be found here: http://www.wittenborg.eu/international-master-programme-tourism-and-management.htm
WUP 14/07/2012
© WUAS Press
External Sources:
http://www.irishtimes.com/newspaper/finance/2012/0714/1224320064417.html

http://en.wikipedia.org/wiki/Hainan