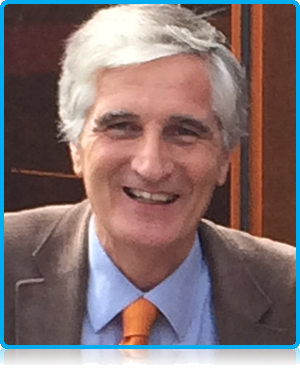 WUAS of Applied Science is delighted to welcome its first Academic Dean, Dr Jacques Kaat (PhD), whose appointment will be effective as of 1 March 2015. Before joing Wittenborg, Dr Kaat was the Academic Director at Webster University. He has broad experience with American, British and European higher education and accreditation systems.
One of his key tasks at Wittenborg will be to expand the reputation of the university through the development and consolidation of its academic programmes, and the enhancement of quality in education and (applied) research.
To this end he will work closely with Wittenborg's directors in setting targets and rolling out initiatives for teaching innovation and programme enhancement. He will also develop and maintain strong working relations with colleagues in Wittenborg's 5 current and forthcoming schools to ensure effective operational management. In addition, Dr Kaat will lead accreditation and validation projects and maintain Wittenborg's compliance with national and international regulations and accreditation requirements.
In his free time Dr Kaat, who has an interest in culture and natural history, enjoys traveling and watching films. He translated two major works on wildlife, including one of the titles by BBC naturalist Sir David Attenborough (The Trials of Life). He is married and has two daughters (21 and 17).
Education and Qualifications
Dr Kaat obtained his MA in English Literature and Linguistics from the Vrije Universiteit (VU) Amsterdam in 1984 in addition to his Teacher Training Certificate. In 1988 he attained his PhD, Doctor of Philosophy, from the University of Hull in the United Kingdom, specializing in comparative literature and reception aesthetics.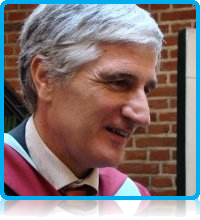 Previous Positions
Before joining Webster University in 2000, Dr Kaat held positions at various educational institutes. This include:
· Director Postgraduate Programmes (MBA, MSc) at NHTV University of Applied Science in Breda from 1998 to 2000. He was also instrumental in setting up collaboration between NHTV, Hogeschool Zeeland, Hogeschool de Horst and the University of Lincolnshire and Humberside in the UK.
· Between 1991 and 1998 he was Head of the International Office at NHTV and the director of its MBA programme.
· From 1989 to 1991 he worked at the Surrey Language Centre – both in Holland (Local Director) and the UK.
· Between 1986 and 1989 he was an English and Dutch teacher at the American Community School in Cobham, UK.
· He was also a Research Associate (Age and Cognitive Development Research Centre) at the University of Manchester's Psychology Department.
Dr Kaat sits on various international accreditation panels, such as HETAC (now QQI, Republic of Ireland) and SKVC (Lithuania). Recent appointments include those to the review teams for the Finnish Higher Education Evaluation Council (FINHEEC, 2014), the Oman Academic Accreditation Authority (OAAA, 2014), and the Estonian Higher Education Quality Council (EHEQC, 2013).
WUP27/2/2015
©WUAS Press
by Anesca Smith