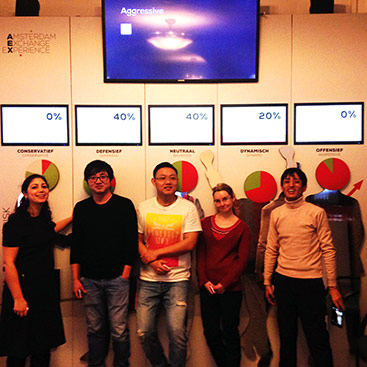 Students from WUAS recently had a unique opportunity to visit both the Amsterdam Stock Exchange and the Dutch Central Bank. They were accompanied by Wittenborg lecturer, Melike Almaz who teaches the Pension & Investment module.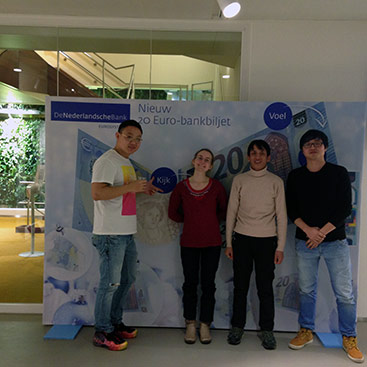 Almaz explained that as a University of Applied Science, one of Wittenborg's core responsibilities is to help students understand how the theory they are taught interrelates with business in real life. "When I was assigned to teach the Pension & Investment module, I thought it would be a great experience for students to see the Amsterdam Stock Exchange and the Dutch Central Bank. Since these two organizations play such an important role in shaping the financial markets and economy, it is essential for business students to have a clear understanding of the main roles and activities of these organizations."
During a guided tour of the Amsterdam Stock Exchange, the group learned about the history and core values of the organization. Then they were briefed about the main stages of initial public offerings and some general information about the AEX Index, followed by an exhibition on tools and documents used in the past. Finally, students got to walk the trading floor, having loads of fun with interactive games, one of which allowed them to act as traders, while another tested one's appetite for risk.
For the second leg of the tour, it was on to the Visitors' Center of the Dutch Central Bank. Almaz said: "We were all impressed with the high quality service and hospitality of the Visitors' Center. Initially we watched a short film about the main roles of the DCB, then we started to play some games which helped us to better understand the roles of the DCB and also visited the exhibition hall."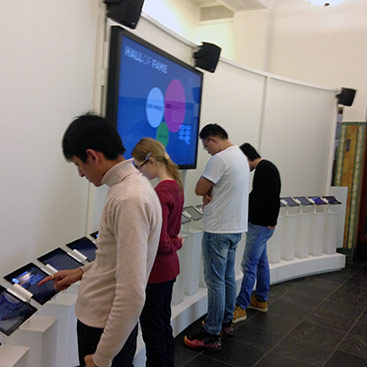 ''From all the games we played, the one we enjoyed the most was when we needed to take decisions about the interest rate movements based on some developments in the market. Each of us was representing an EU member state and collectively we were controlling the interest movements with the pedals under our feet. At the end of the day, all students were happy and enthusiastic about the things they experienced. They suggested the trip be organized annually." According to Almaz the trip not only served to enrich students' minds, but also strengthened bonds - between themselves and the lecturer. She thanked the Coordinator of Wittenborg's School of Business, Dr Abdul Rauf, for his "open-minded" approach to the trip as well as the students for participating so enthusiastically.
WUP 26/1/2016
by Anesca Smith
©WUAS Press