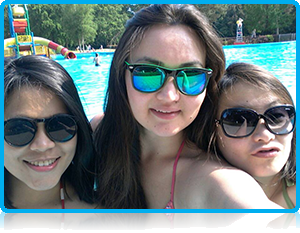 Aaaah.....summer! It is all about pool parties, flip flops, late-night concerts, ice-cream and no school.
Well, that is our dream scenario. But since this is the Netherlands, the sunny weather could be over in 5 seconds, so if you do decide to have a stay-cation (a vacation at home) we suggest you make the best of each warm day. What will students at WUAS be up to this summer? It seems many will indeed be traveling to far-away places.
Whether it is back to their home countries to see family and friends or to exotic islands like Ibiza.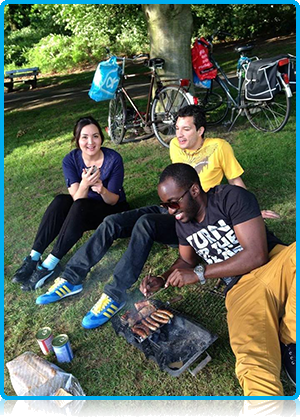 For Chinese student, Zhang Chen, the holiday will not just be about relaxing but also about business and making some serious money. "I will open my second internet-shop to expand market share on the base of the first one." It seems he will also be channeling Martin Luther King jr. this summer: "I have a dream... to lose some weight and hope to have time to do meditation in order to plan for my future. I have a dream that all kids, black and white, if they have a party - hit me up!"
Dutch student, Joost Heerkens, for one is not taking any chances with the weather in Holland: "Well, my plan is to go on holiday to the city of Barcelona in Spain for a full four or five days. Since I have never been to Spain, I always wanted to go sightseeing there."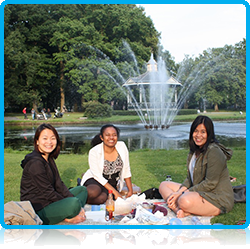 Priscilla Tetteh, a student from Ghana, is staying put in Apeldoorn: "I don't really plan to go anywhere. You know, it's been a very tiring academic year so many students would like to take a rest, then travel to see their parents and friens to catch up with thing they have missed at home. Others, like me, may want to take a part-time job to earn some money to go back to school with."
Brazilian student (and travel-junkie) Guido Guimbard has a full diary this summer. "I will go to Ibiza in August. I am not too sure about July, but so far Croatia is the only thing on the itinerary. But soon I will decide about some other places. I will also spent some time in Amsterdam." We're so jealous, Guido!
Louisa Osharode, a student from Nigeria, will be traveling back to her home country. "For my holiday, I am going back home to enjoy myself, get a part-time job and reunite with high school friends."
WUP 19/7/2013
by Anesca Smith
©WUAS Press