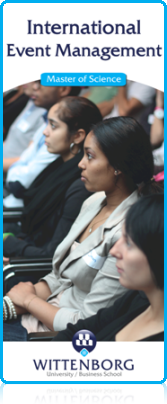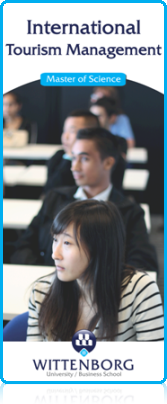 The Wittenborg University Trust has today announced a scholarship package for its MSc in International Event Management and MSc International Tourism Management programmes, specifically for Wittenborg graduates, current and past.
The measure is part of a developing package of fee scholarships which are aimed to increase the chances of international students staying in the Netherlands as knowledge migrant workers, as well as attracting for local Dutch students to Apeldoorn.
Wittenborg will offer an automatic €2000- scholarship to all International or Dutch student who has completed a Wittenborg programme in the past. The scholarship fund is open to all recent graduates and Alumni from the past years, and will mean that the Master fee of €12,600- is reduced to €10,600-
The fee reduction of €2000- applies to both the 1 year full-time and 2 year part-time variants of the MSc programmes.
More news on the package of scholarships and financial support as part of the creation of the Debbie Kuang Fund is expected to follow later in the year.
WUP 1/6/2016