Meet us in Indonesia at the Dutch Placement Days and EHEF (30/10/2017 - 3/11/2017)
Are you interested in studying at Wittenborg, a top ranked institute in the Netherlands, but unable to visit us here in the Netherlands? Don't worry, we will come to Indonesia soon!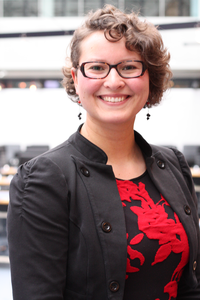 If you are interested in knowing more about Wittenborg, come visit me (Florian Oosterberg, Senior Admissions Officer) at one of the fairs below!
I will be present at the Dutch Placement Days organized by NESO Indonesia on October 30th in Surabaya and November 3rd in Jakarta. For any questions regarding admissions, and questions related to our programmes and Wittenborg, I would be happy to speak with you in Surabaya or Jakarta. You can register here for a private one-on-one session with me during the Placement Days. You can also meet me at the Education Fair following the one-on-one sessions in the afternoon.
Additionally, on November 4th and 5th I will be at the European Higher Education Fair (EHEF) in Jakarta. This Education Fair is the largest European Education fair in Indonesia. One of our Indonesian Wittenborg graduates, Agung Gani, will also be present at the EHEF and would gladly answer any questions you may have.
Both the Dutch Placement Days and the EHEF will host several Dutch Higher Education Institutes. Dutch education is widely known for its high quality education programmes, English language programmes and high percentage of international students. However, did you know that as of last week, Wittenborg was ranked as one of the top Universities of Applied Sciences (HBO) in the Netherlands by Keuzegids HBO 2018 – an independent annual report comparing the quality of HBO's in the country? The Keuzegids singled out Wittenborg's International Business Administration programme (s) - IBA- in the section International Business & Management Studies: "You are guaranteed excellent quality," Keuzegids enthuses.
If you are interested in knowing more about Wittenborg, come visit me at one of the following fairs: