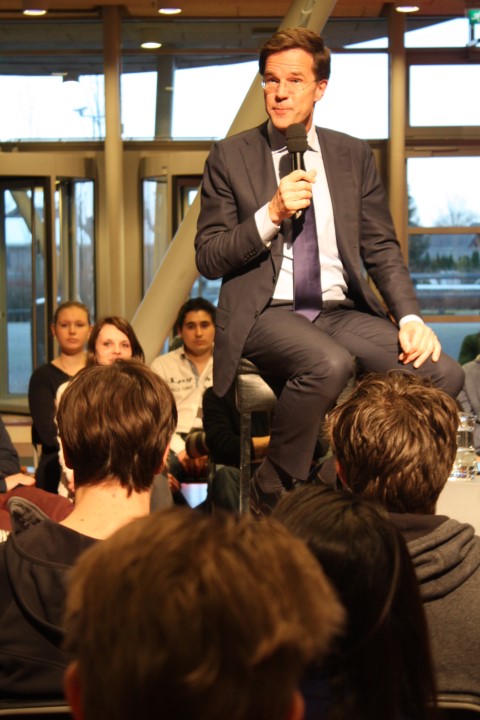 All hail the Dutch! The Netherlands woke up as the darling of Europe this morning after yesterday's election results showed a clear win for the centre-right VVD party, thereby defeating Geert Wilders' anti-Islam and anti-EU PVV, which has been leading the polls for most of the year.
"Far-right populism has failed its first test in Europe," CNN reported in reference to the coming elections in France and Germany later this year, summing up the sentiments of most of the world's mainstream media. Many feared that Holland would go the same way as Britain voting pro-Brexit last year and the Americans electing Donald Trump as president.
About 81% of the country voted – the biggest turnout in 3 decades. The VVD won 33 seats, trailed by the PVV (20), the CDA (19), D66 (19) and Groenlinks (14) – they were the big winners of the day. Many of Wittenborg's staff and students who were eligible to vote made sure they showed up at the voting stations. Wittenborg's facility officer, Karel van der Zande, said it is a privilege to vote in freedom and the turnout was remarkable. "We have conservatives, progressives and some populists, but the new government has to look out for the interest of everyone in the Netherlands. I do have some concern that the new government might be too much on the right."
"Sense and sobriety triumphed," said Wittenborg's chair of the executive board, Peter Birdsall, in reaction to the results. "Wittenborg's management is relieved that the Netherlands has rejected the anti-immigration and anti-Europe views of Geert Wilders and that the international future of the country and Wittenborg looks positive and ready to develop."
Now that the results are in, what happens next?
The House of Representatives (Tweede Kamer) has 150 seats. As predicted, none of the parties won an outright majority (76 seats), which means they will have to negotiate their way into a coalition government.
This means weeks, even months of discussing, deliberating and compromising before a cabinet is formed.
The previous minister of higher education, Jet Bussemaker, has indicated she is available again for the job. The problem is, however, that Bussemaker's party, the PvDA, was one of the biggest losers of the election, with its support plummeting from 38 seats to a dismal 9 seats.
The results mean that four parties or more will be needed to form a coalition government in the Tweede Kamer. Political experts have speculated that the VVD might press for a centrist partnership with the CDA, D66 and CU, but that will give them a majority of only 1 seat – leaving the government vulnerable, DutchNews.nl have pointed out.
WUP 16/3/2017
by Anesca Smith