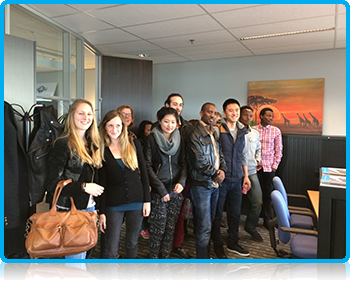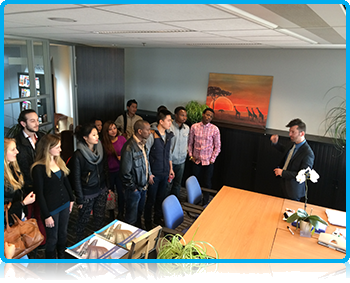 18 new students from 9 different countries, including the Netherlands, China, Bangladesh, Pakistan, Nigeria, Mozambique, Colombia, the USA and Sri Lanka. WUAS has 6 starts and 6 graduation moments a year of its Bachelor programme, which makes it a unique degree in the Netherlands, and extremely dynamic for its students from near and far who come to study on the management programmes in Apeldoorn.
At Wittenborg, Bachelor students can start their programmes at 6 different entry points a year. The unique block system, achieved by a fully modular learning system allows students to start and graduate at 6 moments every year. The Block system, of 6 week modular courses allows classes to change during the year, as students enter and leave the year or the programme. The modules are balanced across the year, and students study 2 or 3 modules per block. A student entering the programmes in October (Block 2), for instance, will study Accountancy and Bookkeeping in block 1 the following year, before progressing to the second year. The main entry points are the traditional September and February starts, however in recent years the October and March starts have started to become more popular, with smaller cohorts starting in December and May. "Classes are pretty stimulating and interactive with students entering and leaving the class throughout the year" says third year student Grace Wamada, who is preparing to graduate this semester. "You make a lot of new friends in this way!: she adds.
The 6 entries per year are generally in September, October, December, February, March and May, and there are two main graduation ceremonies a year in February and July, to which graduates form all 6 blocks are invited.
For more information of WUAS's unique Block system entry and graduation for Bachelor students please contact the admissions office:
http://www.wittenborg.eu/would-you-information-about-our-programmes.htm
WUP 27/3/2014