Wittenborg CEO Maggie Feng is Runner-Up for Prestigious EZVN Business Award
In a close race, the CEO of Wittenborg University of Applied Sciences, Maggie Feng, was named runner-up for the prestigious 2017 EZVN Business Award on Saturday night at a gala event in Rotterdam. The event was attended by many dignitaries in the private and public sector such as the new Dutch minister of higher education, culture and science, Ingrid van Engelshoven and Mariëtte Hamer, former Dutch politician and now chair of the Social-Economic Council, major economic advisory council to the cabinet of the Netherlands.
s00045
Mon, 27/11/2017 - 09:15
EP-NUFFIC, NRTO and Ministry of Education pay a working visit to Wittenborg University
s00001
Thu, 05/11/2015 - 23:47
Dutch Education Minister Jet Bussemaker to legally protect the use of the name University in the Netherlands
s00001
Sun, 03/05/2015 - 16:15
Dutch Government to Close Neso Offices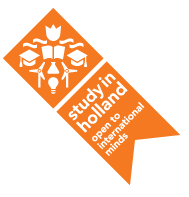 s00001
Wed, 03/07/2013 - 21:32
Increased government reporting regulations – yearly reports to be made compulsory
A clause in the Netherlands Act of Higher Education that requires institutions of higher education to submit yearly reports on their activities and results to the minister is to be enforced as from 2013, after having been surprisingly ignored by government for many years.
s00001
Fri, 05/10/2012 - 22:58