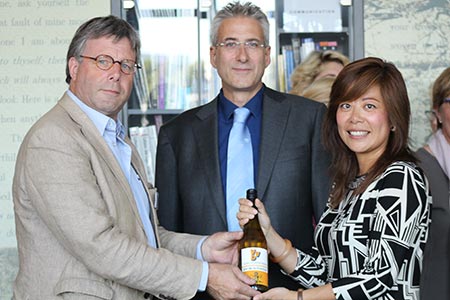 WUAS sought support this week from the Dutch conservative-liberal party, the VVD, against one of the proposals in a legislative draft that would limit the use of the word "university".
An amendment to this effect was introduced on 18 February this year by the minister of higher education, Jet Bussemaker. It is up for debate in the Dutch House of Representatives (Tweede Kamer) next week. Holland has a coalition government and the VVD currently holds the majority of party seats in parliament.
Members of the party's provincial branch, VVD Gelderland, paid a working visit to Wittenborg's Spoorstraat location in Apeldoorn on Wednesday where they met Wittenborg's chair of the executive board, Peter Birdsall, and its CEO, Maggie Feng, as well as some of its international students from Cuba, Nepal, the Netherlands and Qatar. The students are all members of the Wittenborg Student Society (SWIFT).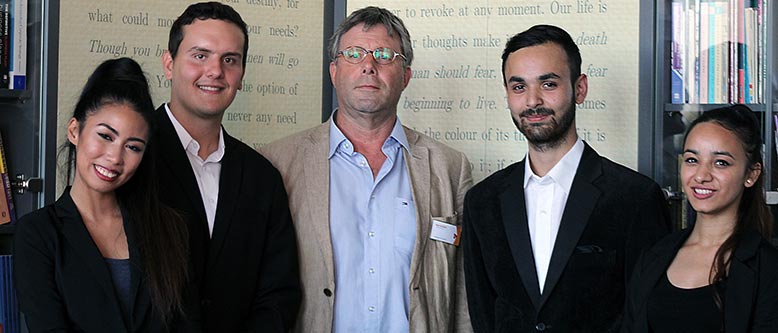 The VVD delegation was led by the VVD Gelderland chairman, Hans de Haan. MP Pauline Krikke (a member of the Eerste Kamer) was also part of the visiting group.
Minister Bussemaker wants to prevent universities of applied sciences (hogeschool) from describing themselves as "universities" – which she deems "misleading". Should the proposal be signed into law, transgressors risk a hefty fine. 'University of Applied Sciences' would be the only legal term that can be used.
Birdsall argues that although Wittenborg is in support of the proposed law to protect the words "Universiteit" and "Hogeschool" it will seriously hamper its ability to fairly compete in Europe, especially the UK. Wittenborg is partially British-owned owned institute - operating fully and solely in the English language. Some of its Bachelor programmes and all of its Master of Science programmes offer a double degree to graduates due to its long-standing partnership with the University of Brighton in the UK.
"We support the protection of titles and degrees as proposed by the minister and also the idea that Dutch Research Universities and Universities of Applied Sciences should clearly promote themselves as Universities in such a way that are distinct from each other," Birdsall said. "However they should be able to fairly compete in Europe, especially with the UK where Research and Applied Science are mainly in combined institutes. The majority of University undergraduate degree programmes in the UK cater for the Applied Sciences student."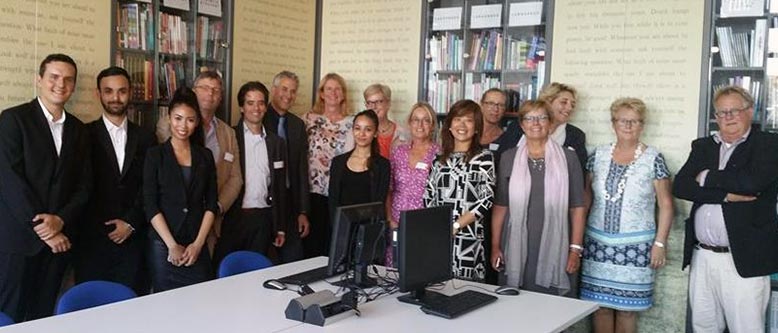 Feng and Birdsall also gave VVD members insight into Wittenborg's 10-year business plan which was launched in 2013 – including plans to set open an international branch in Vienna, Austria, next year and to expand. It currently runs a School of Business and a School of Hospitality and is aiming to develop a School of Art & Technology, School of Health & Social Care, and School of Education.
It has more than 600 students from about 80 different nationalities.
WUP 10/9/2016
by Anesca Smith
©WUAS Press