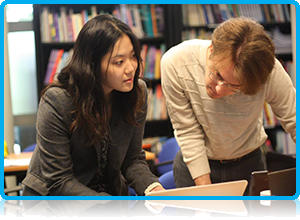 Today, Bachelor students at WUAS helped unleash the world's first completely game and simulation driven MBA programme. Since 2012, WUAS has been working with a team of international developers to create a the world's first gaming-based higher education learning curriculum – an MBA in which students do their learning within game-based simulations.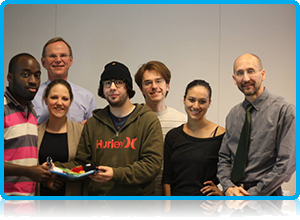 The development team comes from around the world, managed by Wittenborg's visiting professor James Bowen PhD, from the University of Ottawa and Dr Juris Ulmanis, from Riga Business School (Riga Technical University). WUAS Academic Director Peter Birdsall spent the day observing the event. "The great thing is, that as more and more online simulated games for business and management come on to the market, the wider the scope we have to develop modules using this medium. You have to imagine that what we are doing is giving up the traditional Pearson volume and its ready-made power-points for another learning medium. Of course we will always need to impart basic knowledge to students, through –hopefully- excellent videoed lectures and seminars, as well as papers and the odd textbook, but the future lies in the interaction of learning between peers, and in business the competition element must be paramount!"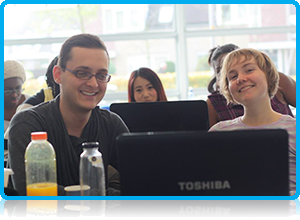 Today more than 80 first and second year business administration bachelor students were asked to test an online simulation game used in the MBA module Entrepreneurship.
The simulation, which lasted from 9am until 3pm tested students on their entrepreneurial capabilities in areas including hrm, investment, hiring and firing, venture capital, risk management, product development and supply chain management.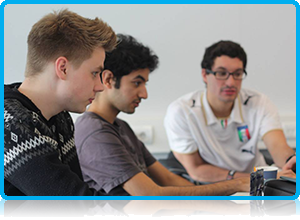 Teams of students competed against one another, for prizes that ranged from maple syrup cookies to Wittenborg Gala Ties and Scarves! The winning team even beat the current world record for the score in this particular entrepreneurship game.
WUP 8/11/2013
©WUAS Press