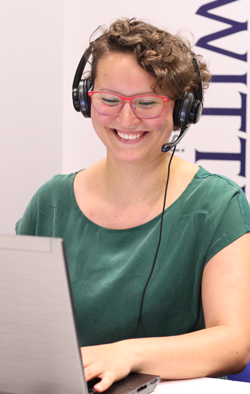 This week WUAS hosted yet another successful Information Webinar with prospective students from all over the world.
The purpose of the Information Webinar was to inform prospective students about Wittenborg and its various Bachelor and Master degree programmes, whilst providing further information on Project Weeks, internships and the general study experience.
Wittenborg is one of the most international institutes of higher education in the Netherlands with two locations in the Netherlands – Apeldoorn and Amsterdam - and another one to open in September in Vienna, Austria.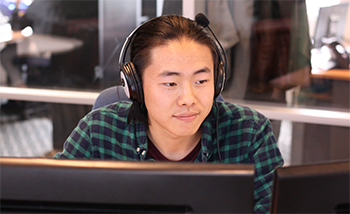 Wittenborg admission officer, Florian Oosterberg, said: "It proved to be a fun and interactive way to connect with our future students. We will definitely host another webinar soon!"
The next Open Day at Wittenborg's Spoorstraat 23 location in Apeldoorn will be on 18 June, 2017. Updates on the next seminar will be posted on the Wittenborg website, or follow us on Facebook.
WUP 17/6/2017
by Anesca Smith
©WUAS Press