Wittenborg Vice-President Honoured with Royal Decoration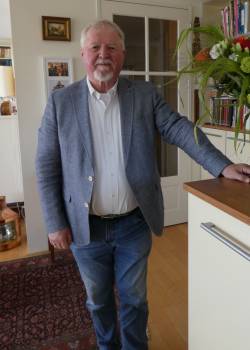 Wittenborg Vice-President Honoured with Royal Decoration for His Work in International HE
At least two people in the Wittenborg family have received royal decorations in the run-up to King's Day on Monday for services rendered to their country for the common good. Wittenborg's Vice-President for Corporate Affairs, Dr Jan Albert Dop, received his second honour - as Knight of the Order of Orange-Nassau - after being made a Member of the Order 15 years ago.
Wittenborg Student House Coordinator Karel van der Zande's wife, Wilma, was also honoured as Member of the Order of Orange-Nassau.
Both Dop and Van der Zande were surprised with a phone call from the mayors of Leiderdorp and Apeldoorn respectively to give them the good news. Congratulations also streamed in from colleagues, friends and relations.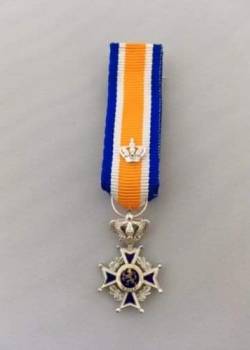 Honours in the Netherlands
Usually Dutch recipients are honoured during a formal ceremony in their cities or towns on the day before the King's birthday on 27 April, but due to the COVID-19 pandemic, this year's proceedings have now been postponed. Flowers were, however, delivered.
Dop said he was "delighted" and plans to celebrate with his wife, Myrna, over a good dinner and a bottle of wine. "It has been pretty amazing." He has worked in international higher education since 2003 after being a Fullbright Scholar in the US in the '60s and working for several companies and institutions of education in the Netherlands. He has been involved with Witttenborg since 2009.
While his first decoration was for various volunteer work, the second one was for his work in education – among others for the National Commission for the Code of Conduct for International Students, NRTO, as well as various universities like Webster in Leiden and universities of applied sciences like Wittenborg, the University of Applied Sciences of the Hague and The Hogeschool voor Tolken en Vertalen (a higher education institute for official translators).
"When the mayor called this morning, I really had no idea." About 5 people in Leiderdorp where Dop lives have received royal honours.
Lifelong volunteer work
Meanwhile, Van der Zande-de Roo was also delighted to receive a call from the mayor this morning to tell her she had received her first honour as a Member of the Order of Orange-Nassau. Her husband, Karel, said lots of celebrations were planned but unfortunately because of corona restrictions they have fallen through. "So we will just have a lovely day at home, enjoying the beautiful weather."
She received the honour for her lifelong volunteer work, among others for the church and the Theological University, in Apeldoorn.
WUP 24/4/2020
by Anesca Smith
©WUAS Press