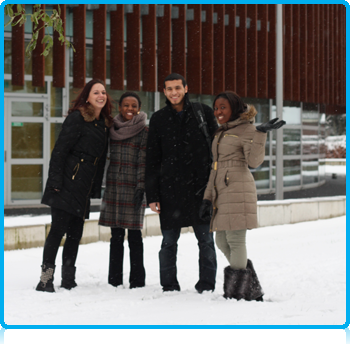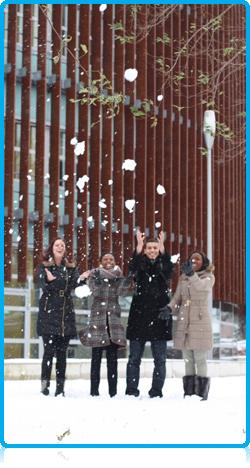 As a blanket of snow fell across the Netherlands, international students at WUAS enjoyed the winter atmosphere at the campus today!
It seems that lessons and activities went ahead as normal, even though many in Holland were affected by the unusually early snowfall this winter.
Students living in the "Spaceboxes" were given extra guidance about avoiding frozen pipes during the period!
However, most students said that throwing snowballs was more fun than study, on this Friday afternoon! "Looking forward to a great weekend" was the message!
WUP 07/12/12
© WUAS Press
.......
AMSTERDAM | Fri Dec 7, 2012 6:04am EST
(Reuters) - Heavy snow and strong winds caused more than 100 flight cancellations at Amsterdam's international airport on Friday.
The Dutch Meteorological Institute said 10-15 centimetres of snow was expected in the Netherlands.
Flights were cancelled from the Dutch capital to cities in Britain, Germany, France and Denmark and the Czech Republic. Many other flights were delayed because of the bad weather.
Train and bus service was also disrupted, but delays were less serious than authorities had predicted.