Wittenborg University Appoints New Commercial Director for the Netherlands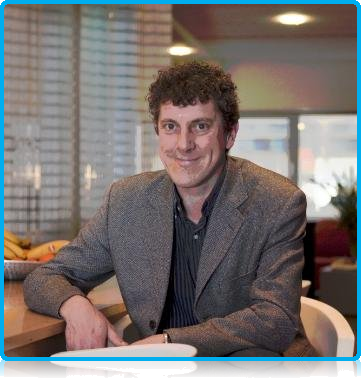 There is a new face in the management team of WUAS. Dr Jan Waalkens has been appointed as Wittenborg's new Commercial Director (Netherlands) as of 1 March 2015. Some of his main responsibilities will be enlarging and maintaining the university's external business network in the region with the emphasis on seeking internships placements for its largely international student component and forging business relations.
He will also play a role in tailoring the university's curriculum in line with company-specific needs. According to him a big part of the job will be about enhancing brand Wittenborg and making it a serious player in the landscape of Dutch international education.
"For a number of years I have been looking for a small, international university to work with and Wittenborg fits the bill. I also like its ambition and entrepreneurial drive in particular."
Dr Waalkens is currently a senior lecturer in Media & Entertainment Management at Stenden University's campus in Leeuwarden and responsible for a program for students whose studies have a longer duration. Previously he was a professor in Entrepreneurship at Stenden's campus in Emmen.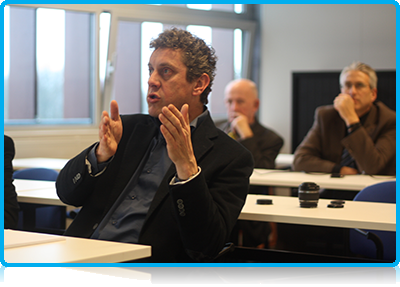 He speaks Dutch, English, German, Italian and has a basic grasp on French. His wife, Beatrice Montesano, is an architect from Italy. The couple has an 11-year old son and a 15-year old daughter. Dr Waalkens spends his free time with his family and catching up on reading. "My ideal day off is reading all the Saturday papers with a huge pot of coffee, something my wife labels as doing 'nothing' and that is exactly what I like on such a day."
Education and Qualification
Dr Waalkens graduated in Economic Geography in 1992 before he obtained his PhD (in absorptive capacity of SME's in architectural and engineering agencies) much later in his career, in 2006, from the University of Groningen.
Previous Positions
Before working at Stenden University from July 2009 Dr Waalkens held several positions in the business and educational sector including:
Being a senior advisor for SEV Realisatie/Laagland Advies in Rotterdam between 2009 and 2010
From 2006 to 2008 he was director of the planning expertise and innovation centre PEIC in Groningen
Between 2000 and 2006 he was a lecturer and researcher in Economics and Business Administration at the University of Groningen.
From 1995 until 2000 he worked for the Business School of the University of Groningen, organizing postgraduate courses
WUP 25/5/2015
©WUAS Press
by Anesca Smith