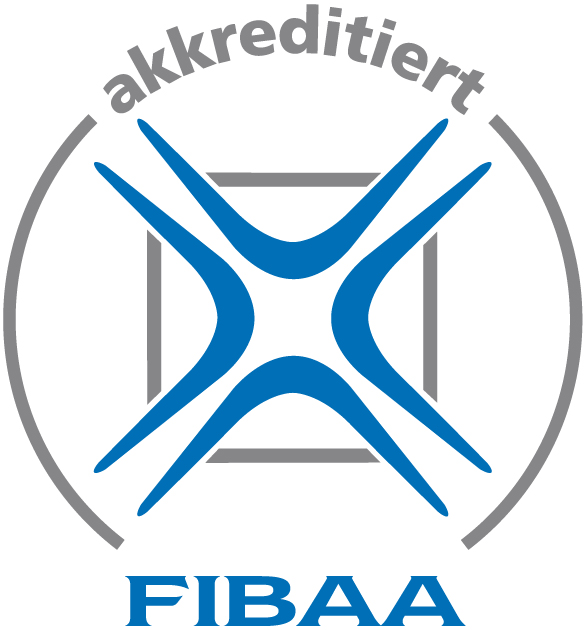 30-08-2012 - FIBAA - The Foundation for International Business Administration Accreditation - awarded a 5 year, unconditional accreditation to WUAS's "International Business Administration" (BBA) programme with the eight specialisations of Economics and Management, Hospitality Management, Marketing and Communications, Financial Services Management, Information Management, Real Estate Management, Logistics and International Trade and Entrepreneurship & SME Management.
Exceptional
Many aspects in the accreditation criteria was deemed as "Exceeding Quality Requirements" and student support and tutoring / student coaching, was awarded the mark "Exceptional"!
Wittenborg is the first Dutch University to gain the German FIBAA accreditation for a Bachelor programme.
FIBAA ACCREDITATION
When the Accreditation System was established in Germany, FIBAA was founded in 1994 and hence became one of the first agencies to be accredited by the German Accreditation Council. Since 2002, it has been entitled to award the Seal of the Accreditation Council for degree programmes in Germany. The accreditation of degree programmes is an internationally-established quality assurance process in the higher education sector. It serves to maintain fundamental standards in terms of the contextual and structural design of educational offerings, to secure the comparability of various study offerings at national and international level, and to facilitate the international recognition of academic achievements and degrees.
FIBAA is recognised as a quality assurance agency not only in Germany, but also in Austria, the Netherlands and Switzerland.
Double Accreditation
German FIBAA accreditation of WUAS's IBA comes only one week after the Dutch NVAO accreditation, and is part of a unique process of double accreditation, in which one programme has been evaluated by the same panel using two different national accreditation systems and criteria (German and Dutch). This is the first time that a University of Applied Sciences in the Netherlands has achieved a double accreditation of a Bachelor Undergraduate programme using two internationally recognized, however nationally distinct systems.
FIBAA accreditation, along with the earlier achieved University of Brighton validation for its MSc programmes increases the internationality of the institute in Apeldoorn, and makes its degree awards even more appealing to internationally minded Dutch and non-Dutch students.
WUP 31/08/2012
©WUAS Press
See also:
NVAO Accreditation: http://www.wittenborg.eu/wittenborg-university-applied-sciences-gains-positive-decision-nvao-programme-accreditation.htm
FIBAA Accreditation: http://www.wittenborg.eu/fibaa-accreditation.htm