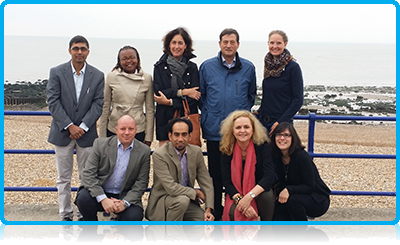 Members of WUAS research team and lecturers on the Master of Science Programmes in Hospitality, Events and Tourism joined colleagues from partner ANGELL Akademie (Freiburg Germany) in a partnership workshop hosted and run by colleagues at the University of Brighton.
The aim of the 2 day workshop was for University of Brighton and WUAS lecturers to meet and discuss the content of their jointly delivered modules, but also for WUAS and Angell staff to gain a deeper insight into the streamlining of course management procedures across the three institutes.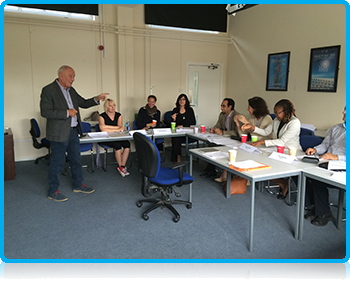 All three institutes are closely involved in the partnership joint programme of International Hospitality Management, a Bachelor programme that is simply called the EuroBA, because students get the opportunity to study in at least three different European countries during their degree programme.
The workshop gave the three institutes an opportunity to compare practical programme management aspects such as study load, ECTS allocation, the use of the anti-plagiarism software TurnitIn and Brighton's VLE (Virtual Learning Environment) compared to that at Wittenborg.
Wittenborg and Angell staff enjoyed the good weather that Eastbourne has to offer, but during the workshops discovered what it was like to be back in the school benches again!
WUP 11/9/2014
©WUAS Press