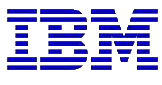 Wittenborg Students visited the IBM Innovation Centre as part of their business field trip to Shanghai as guests of Shanghai Business School, the group were given a presentation on IBM and the companies presence. According to 2nd year Economics student Dante A Baker and first year Entrepreneurship student Joost Heerkens.
'As our first 24 hours of activities in Shanghai came to an end the group's synergy and the atmosphere was amazing! With the experience of meeting our Shanghainese counterparts, learning a brief history about the city and the traditional Mandarin language, the day was capped off by a splendid dinner and a spontaneous tour around the city's Financial District.
Our second day started with a greeting from Shanghai's warm sunshine, where we made our way to IBM's impressive innovation centre. Our contact was the Regional Business Unit Executive Mr Kwee Heng Lee who was a Malaysian national living and working in China for almost 2 years. As future managers and executives it was interesting to hear IBM's strategy of sustainability-Smarter Planet-which is currently being promoted through their own channels and is easily accessible internally and externally to their clients and employees.'
During the week in Shanghai, the group was also joined by a European Fashion Business School student, Merel van Kooten, as part of a developing partner relationship between Wittenborg and this Higher Education Institute, based in Doorn, Netherlands.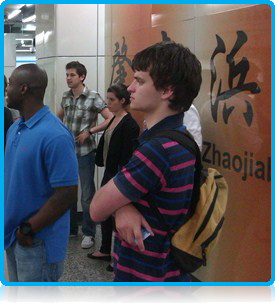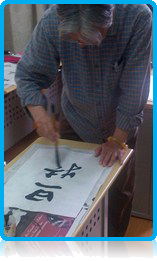 'We continued our adventurous day through the bustling Shanghainese traffic to our date with a Calligraphy Grand Master at the suburban campus of the Shanghai Business School. Mr Li graced us with his 50 years of experience and knowledge of the ancient art form and unearthed some of our natural calligraphy talent through learning exercises. The group finished the day with a parting gift from the Grand Master-our names in the traditional art form- and unforgettable memories!'
On Thursday the group, accompanied by Wittenborg lecturer Mrs Karin Pelle, were given a presentation at the Netherlands consulate in Shanghai, by Ming Eikelenboom-Zeng, Senior Project Manager of the department of Economic and Commercial Affairs, at the Consulate General of the Kingdom of the Netherlands.
According to Wittenborg's director Peter Birdsall, 'the aim of this first Wittenborg student business trip to Shanghai was for our students to be introduced to the vibrant and fast moving world of China's foremost economic city, whilst also strengthening relations between Wittenborg University and Shanghai Business School'
Birdsall went on to explain that the Wittenborg University Trust (University Board) which is a joint Chinese-Anglo management and Wittenborg's ties with Shanghai and Beijing have traditionally been strong. Since 2011, Wittenborg has been actively strengthening its ties with academic institutions in Shanghai, through its network there, and is extremely pleased to be able to promote the success of its first student excursion organized together with partner institution SBS.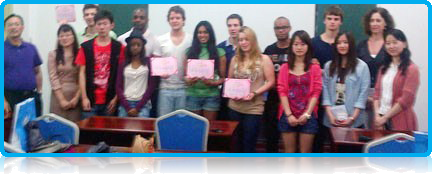 In the future, Wittenborg University also aims to expand its contacts with international companies operating in China and the Asia Pacific region, such as IBM and was very grateful to its contacts at IBM for arranging a meeting with the students at relatively short notice.
WUP 3/6/2012