Students from WUAS made their debut on Dutch TV this week when they pitched their crowdfunding ideas in the programme "The Business Battle" on RTL Z. See the video here.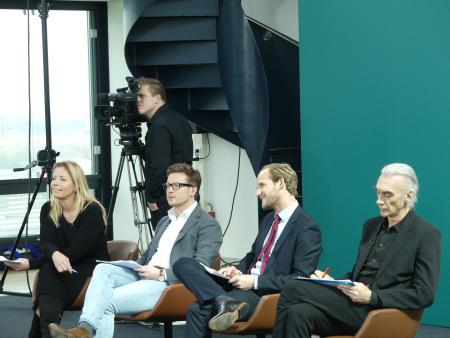 Almost 100 students from 40 different nationalities took part, making a huge impression with the professional quality of their pitches and handling the limelight like celebrities. With the crowdfunding campaign students will attempt to raise €75 000 for a youth empowering project in Kenya called Vijana Reloaded.
Wittenborg's Chair of the Executive Board, Peter Birdsall, called their efforts "brilliant" and said that potential employers will be impressed with the presentations. Members of the jury judging the pitches also had high praise for the students who worked in groups.
T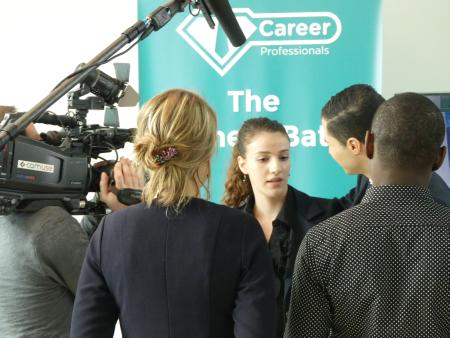 he chairperson of the jury, Marianne Zwagerman – who is an author and media critic – said that although the contestants were first-year students their presentations were professional and "sparkling". Both students from Wittenborg Apeldoorn and Amsterdam took part in the challenge after being coached by marketing specialists. One of these specialists were Merel Rumpling, from The Proportion Foundation, who recently made a pitch to Bill Gates!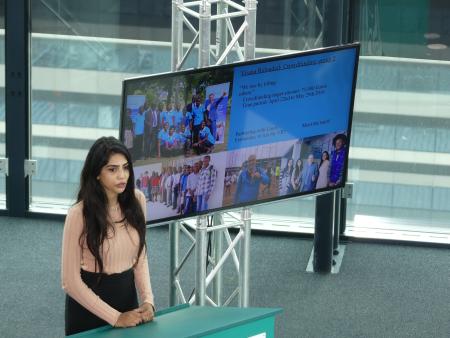 The two finalists who eventually emerged were July Selyanayagam and Toby Odukoya, both from Wittenborg Apeldoorn. Selyanayagam was praised for her "bubbling pitch and specific action plan", but in the end it was the confidence and enthusiasm of Odukoya, who grew up in Africa herself, that impressed jury members the most - especially her idea to appeal to potential Dutch donators on King's Day!
WUP 13/5/2016
by Anesca Smith
©WUAS Press