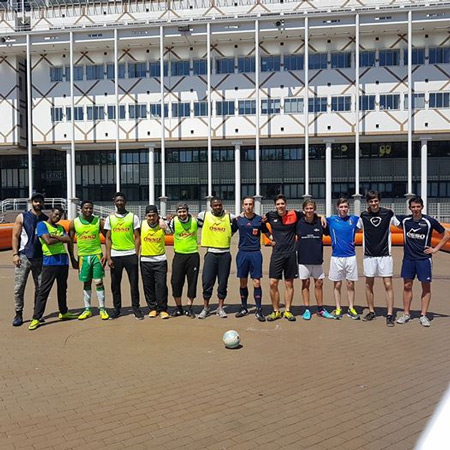 Is WUAS about to get its own football team?
Recently, on Ascension Day, several Wittenborg students and alumni who still live in Apeldoorn got together to play in the Serious Street Soccer Tournament – a charity event which benefitted the 3 FM Serious Request charity organisation.
Teams from different age groups battled it out on two makeshift fields on Apeldoorn Marktplein – the square in front of the local town hall.
Wittenborg student, Mukadas Kolawole Alashe - who was instrumental in getting Wittenborg students involved – says he has since received many requests from students eager to play more football. "Who knows, we might even form our own team to play against local teams in Apeldoorn," he says.
Wittenborg students played 4 matches in total, with 5 players from each side per match. Did they win? "It's about supporting the charity, and also staying healthy and fostering team spirit, encouraging students to get together for extra-curricular activity."
WUP 11/6/2017
by Anesca Smith
©WUAS Press