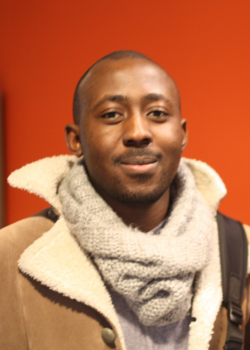 Wittenborg Students can Apply for Fully-Funded Youth Exchange Project in Georgia
Dutch social enterprise Codine is running an EU-funded Youth Exchange Project in Tbilisi, Georgia, from 20 – 28 July and has 6 places for students from WUAS to participate.
All fees of participants will be covered including flight, accommodation and boarding for the full duration of the programme. To apply and for more information as well as the terms & conditions, email Wittenborg registrar, Santosh Aryal at santosh.aryal@wittenborg.eu
The founder and managing director of Codine, Serge Gwabene, is a Wittenborg alumnus, as is the organisation's ICT manager, Isaac Nyembo.
"Youth Exchange Challenge Accepted" is intended for young people between the ages of 17 – 27 years. It is fully funded by the European commission through the Erasmus+ programme. The project will gather 36 participants from the Netherlands, Spain, Greece, Ukraine and Georgia interested in the topic of healthy lifestyles and social inclusion.
During the week students will explore the concept of a healthy lifestyle, discuss current issues related to nutrition and sports through sharing good practices, and experiences related to prevention of diseases caused by lack of exercise and poor eating habits.
"Most importantly, we hope students will leave the project and Georgia with a better awareness and understanding of other cultures and countries, with a new network of international contacts, to participate actively in society and develop a sense of European citizenship and identity," a press release reads.
WUP 04/06/2018
by Anesca Smith
©WUAS Press