A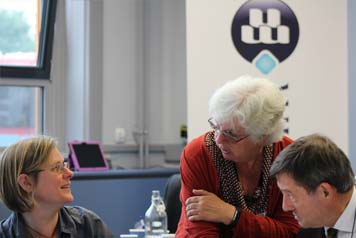 cademic staff at WUAS this week started on their Master's-level Postgraduate Certificate in Teaching and Learning.
The training will be offered over a period of 3 semesters by lecturers from Wittenborg's education partner in the UK, the University of Brighton, to further enhance the quality of teaching at Wittenborg.
The programme was announced at the start of the new academic year by Wittenborg's chair of the executive board, Peter Birdsall. From 2018, the training will also be available to external staff in higher education.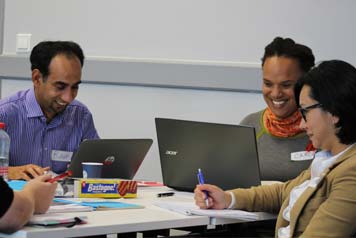 Birdsall said that ramping up academic quality and improving student experience will be some of the main priorities in the new academic year. Additional resources will be allocated for education management - including the training of teachers to improve classroom experience, a mechanism for the Graduation Exam Board to screen papers and dissertations, as well as regular classroom peer monitoring.
WUP 12/10/2017
by Anesca Smith
©WUAS Press