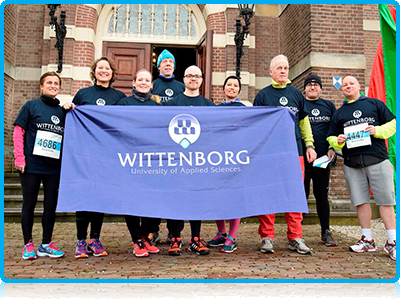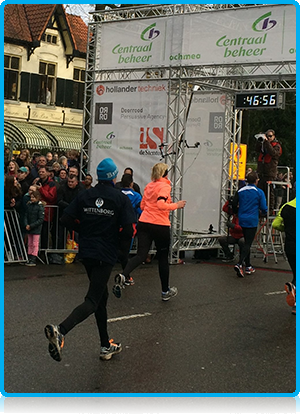 WUP 2/2/2015 – Wittenborg @ Sport - Staff and Students bare the cold to run the Apeldoorn Winter 'Marathon' – at actually 'only' 8 kilometers the run, organized by the city of Apeldoorn and many local companies and organisations, was a great success.
Wittenborg's staff and students were led throughout 'their' race by Wittenborg's senior advisor and quality manager Harry Maatjes, and experienced long distance runner and cyclist. The younger Wittenborgers were "shown how its done' and promise that next year they would get their own back!
All in all, this yearly event is adding more to WUAS's developing sports activities, and ties in nicely with the forthcoming launch of the Bachelor IBA in Sports Business & Management, to be launched in September 2015.