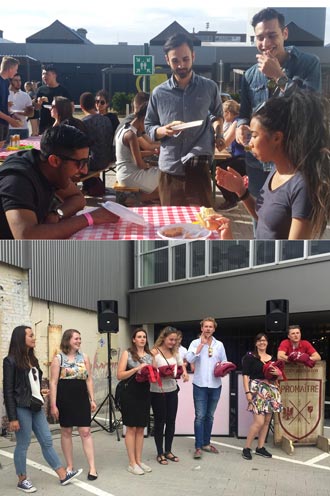 It's a party! Wittenborg teamed up with its neighbouring institutes - Saxion University of Applied Sciences and the Apeldoorn Fotovakschool - on Friday evening for a pre-summer barbecue.
The Summer Jam Party was attended by about 100 students and staff from all three institutes. From Wittenborg's side there were 30 people – students, lecturers, the admission team and front desk team – making up a good international mix.
It was organised jointly by Wittenborg student society, SWIFT, and the Saxion student society, Studievereniging Promaître. The idea is to establish good relations between the three institutes of higher education, all located a stone's throw away from each other.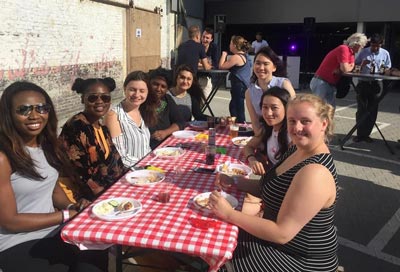 All three are clustered on the city-side of the Apeldoorn Railway Station where WUAS opened a new location in 2015, followed shortly by Saxion's Hospitality Business School. The Fotovakschool was already established.
WUP 27/6/2017
by Anesca Smith
©WUAS Press