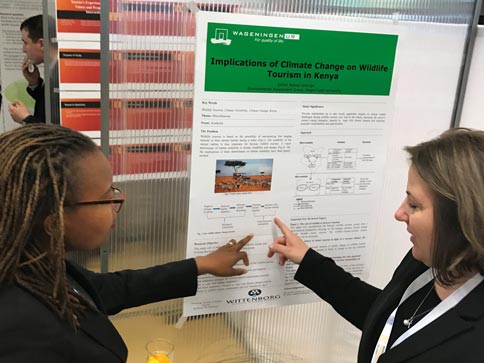 At the 2016 EuroCHRIE conference this week in Budapest, Hungary, WUAS will be one of the institutions in the spotlight.
A poster presentation of a research proposal by Esther Gitonga, the coordinator of Wittenborg's School of Hospitality and Tourism, will be on display in the convening area of delegates from all over the world. The conference will be held from 26 October - 28 October at the Budapest Metropolitan University. It is also be attended by Peter Birdsall, Wittenborg's chair of the executive board and Wittenborg CEO, Maggie Feng, is also set to join later this week.
EuroCHRIE stands for "The European Council on Hotel, Restaurant & Institutional Education". It is the leading international organisation that supports education and training for the hospitality industry.
Gitonga, from Kenya, is currently pursuing a PhD from Wageningen University in the Netherlands, alongside her work as coordinator and lecturer in hospitality at Wittenborg. Her research will analyse the climate-wildlife-tourism system and assess the sector's responses to changes in the system.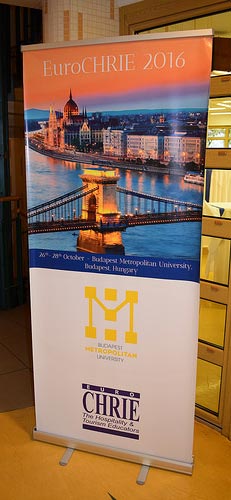 The theme of the conference is "What's Going Well in Hospitality, Tourism and Events?" Among other things it will explore students' perception of wellness tourism, many case studies, including of the Chinese hospitality industry, and effective marketing tactics to optimise hotel online distribution.
WUP 26/10/2016
by Anesca Smith
©WUAS Press