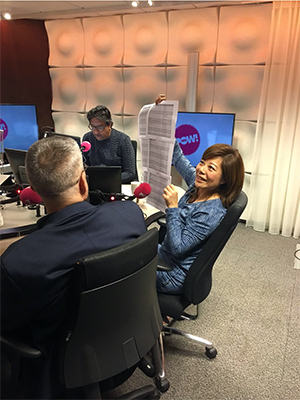 WUAS was commended on the Dutch public broadcaster NPO Radio 1 for its "innovative" approach to education and for successfully creating a truly international institute of higher education where different cultures are celebrated.
Wittenborg directors Maggie Feng and Peter Birdsall were interviewed on NPO 1 Radio on Monday morning, talking to presenter Prem Radhakishun who is a well-known political commentator and public figure in the Netherlands.
And not only Radhakishun, but also his listeners were impressed by what Birdsall and Feng have created in just over 10 years: running an institute with over 700 students, of whom 89% are international, at 3 locations in Europe. "You are basically making the world a better place," Radhakishun said.
Feng, who was born in Beijing, and retains her Chinese nationality to this day, said to study at Wittenborg you have to be impartial to race, colour and creed. "In any of our classes you have about 30 - 35 students from 15 different nationalities. Students choose Wittenborg because of its international character. You have to be 'colour blind' to come here, and you'll find during your studies you make wonderful international friends and business relations."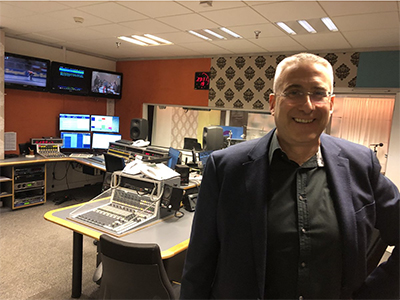 Wittenborg's decision to have six entry dates per year was hailed by Radhakishun and listeners as "innovative". Birdsall, who has mixed British and Swiss nationality, explained the idea was actually born out of necessity. "Back in 2006 when we started the current international programmes, students from outside the European Union would have to wait long for study visas to be approved. "We found that, say, students who were supposed to start in September, would only arrive the next January. We created the six entrée dates to facilitate that problem."
Radhakishun also reminded his listeners of the financial contributions that international students make to the Dutch treasury and how they enrich the local culture. One Dutch caller said he believes the mentality of international students is higher than that of Dutch students. Radhakishun added that the drive to succeed is higher among internationals.
When asked by a listener (via a tweet) what Wittenborg's plans are for the next 10 years, Feng said they want to open branch campuses in more countries. "Perhaps Spain, London and Shanghai." Birdsall also explained the decision to open a location in Amsterdam, citing that the city is highly competitive and well-known for its entrepreneurial endeavors. "We believed it would be perfect for our IBA programme in Entrepreneurship."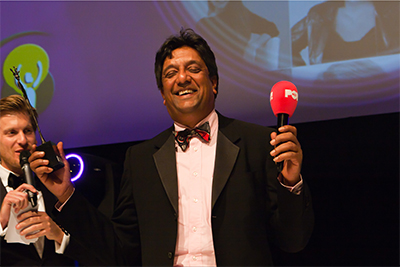 Prem Radhakishun met Feng and Birdsall at this year's 'Ethnic Businesswoman of the Year' (EVZN) Awards Gala, at which Maggie Feng was announced runner-up. Radhakishun himself received the 'Presidents Award' in 2016 for his commitment to EVZN as an advisor. He himself presented the awards gala five times in the past.
Radhakishun's (Dutch spoken) programme is called 'Zwarte Prietpraat' and the interviews with Feng and Birdsall can be heard online here: https://www.nporadio1.nl/zwarte-prietpraat/uitzendingen (maandag 11 december)

WUP 12/12/2017
by Anesca Smith
©WUAS Press