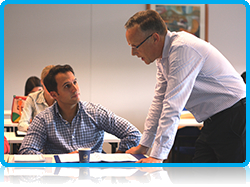 Wittenborg will hold open evenings during the Apeldoorn Education Fair "Next Level" that is to be held in the Aventus Building, in which Wittenborg University is located. On Tuesday 19th November and on Thursday 21st November, visitors are welcome to meet us at the stand in the main hall from 17.30 onwards and attend one of the 4 presentations given during the evening.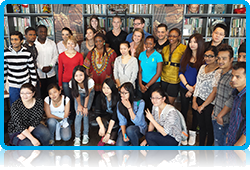 Next Level promotes Dutch higher education and alongside Wittenborg University, the institutions attending include Stenden and Saxion Universities of Applied Sciences, Windesheim, the HAN, InHolland, NHTV, TMO, IVA, TIO and Schroevers as well as the Universities of Amsterdam, Delft, Maastricht, Utrecht, Wageningen, Leide, Twente and Nijmegen. Nyenrode University will also be present.
With the education fair Next Level being held at its own location, Wittenborg University can offer its presentations in its own teaching rooms, in the Wittenborg Wing of Aventus, giving students the chance to really experience what its like to be at Wittenborg!
The presentation schedule for Wittenborg University is as follows:
Tuesday 19th November
18.50-19.30 - Room B3.07
Bachelor programmes: Hospitality Management | Entrepreneurship & SME Management
18.50-19.30 - Room B3.10
Bachelor programmes: Economics & Management | Marketing & Communication
Thursday 21st November
18.50-19.30 - Room B3.07
Master programme: MSc International Event Management
18.50-19.30 - Room B3.10
Master programmes: MSc International Hospitality Management | MSc International Tourism Management
more information? admission@wittenborg.eu
WUP 30/10/2013