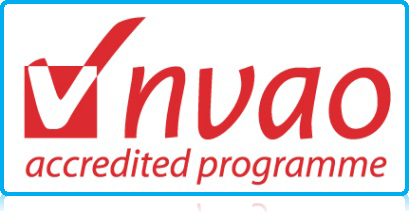 WUAS's Master of Business Administration (MBA) programme is set to become a good example of an academic MBA in the Netherlands after receiving the stamp of approval from the Dutch-Flemish Accreditation Organisation (NVAO).
This follows a strict, and thorough evaluation process which requires new programmes to go through a though self-assessment process before being validated by an external panel of experts.
A NVAO-panel visited Wittenborg before the summer. Wittenborg's chairman of the executive board, Peter Birdsall, announced the positive result at the start of the academic year's general staff meeting. "I am pleased to tell you that the verdict from the panel was a 'Yes'. However, the panel did set two conditions: that the requisites for students' Final Project be reviewed and adapted so they are at the highest level. That means, in line with research university requirements."
According to the NVAO panel report - "At the time of the site visit, three months after the first intake of MBA students, the panel considers therefore that the programme is of good quality and in a very advanced stage of development."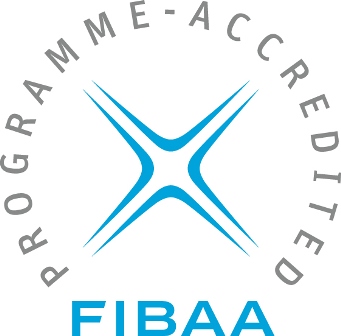 However, as a condition, the panel has requested the University to adjust the formulation of the learning outcomes (final qualifications) and the individual programme module goals in order to reflect explicitly the programme profile, and at the same time align the learning goals of the final research project with the overall learning outcomes at programme level, demonstrating how each type of final research project is supervised and assessed.
The go-ahead from NVAO marks another milestone on the long road to cross-border excellence that Wittenborg has been pursuing since it became an international university of applied science. The programme was already accredited by the German, Austrian and Swiss accreditation agency FIBAA in 2014, after which it could commence with classes in February this year.
Birdsall said: "Yes, we were already accredited for the MBA by FIBAA, but to get the National stamp is an important milestone." He thanked staff and other role players for their input in this process as well as all the other accreditation processes the university has prepared and adhered to since moving from Deventer to Apeldoorn. "It is a tough job, and sometimes exciting, but it's very rewarding. The 'Yes' for the MBA by the NVAO is great news, and the condition for the Final Project will help to make it one of the best MBA's in the Netherlands!"
The MBA has 6 intakes a year, and a new group of students has started in Block 1 this September.
WUP 11/9/2015
by James Wittenborg & Anesca Smith