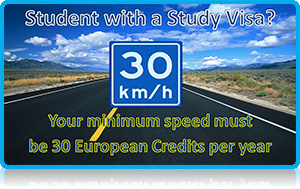 "30 EC Credits -Minimum Speed Limit for Non-Eu students!"
On the 1st of June this year, the new, Modern Migration Policy was introduced by the Netherlands government, that covers visa and residence permits for non-EU students.
The Modern Immigration Act which will streamline the application process for entry visas and residence permits as well as reduce the administrative workload for both government and educational institutions. While the impact will be greatest for new students applying to study in the Netherlands, current students also stand to benefit from a number of simplifications and modifications to the current laws.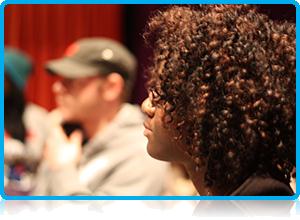 One of the most interesting changes for current students is the lengthened period of validity for residence permits. Under the old system, an international student's residence permit was valid only for the duration of their registration at an educational institution. Students who registered for one year, would receive a permit for one year and were then required to re-apply as many times as necessary until graduating. With the implementation of the new law, current students who apply to renew their residence permit will have the date extended to a maximum of five years (including any time already spent in the Netherlands). While this initial renewal still requires an application fee, students will no longer be required to pay subsequent renewal fees of €150, which could equate to several hundred euros saved over the course of a bachelor's program.

There are more benefits to the system, including increased efficiency, lower costs and less administration for the student.
However. one of the important consequences for non-EU students who have a study visa for the duration of their studies is that they are obliged to achieve a minimum of 30 EC Credits per year!
To highlight this fact to its students, and avoid students not being fully aware of this obligation, WUAS has launched a poster campaign, telling students about this: "30 EC Credits -Minimum Speed Limit for Non-Eu students!"
WUP 14/10/2013
by Wittenborg Team
©WUAS Press