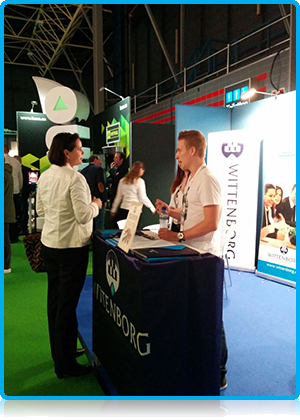 According to Event Management Blog Sites, the word defining the event industry for 2015 is" drench" and Director Peter Birdsall, discussed this and other aspects of the modern business to business event at the Event15 fair held today in the Dutch city of Utrecht.
The Event15 fair, held over 2 days, gave event management planners, vendors and hospitality companies the opportunity to network and meet and greet new customers. Wittenborg's stand was staffed by 3 of its business students, Raymon, Annick and Mathew!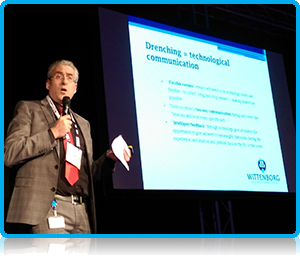 The concept of "Drench" is to make the attendees of an event feel that they actually own the space and the content being presented, that they are part of the product, that they have actually been invited to the event because they are part of the subject of the event.
Technology is crucial in the event of 2015, - attendees are more knowledgeable and connected than ever before, and their expertise with technology is now high and therefore they expect to experience and event that is interlinked to social media, to the web, to multimedia and to interactivity.

Successful events in 2015 will break the boundaries between visitors, professionals, performers, managers and venues and those that make the experience more personal, persuasive, impressive, interactive, touchable, even overwhelming and therefore unforgettable through the use of technology will succeed in "drenching" the participants in what can be seen as a "total immersive" experience.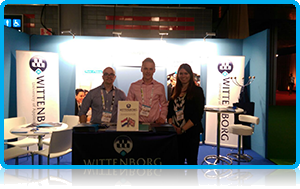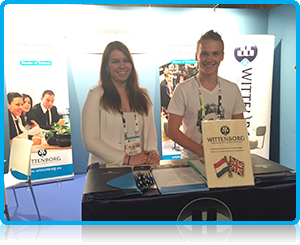 Although events can often be defined in the areas of sport, music, drama and performance art, more than 70% of events organized worldwide are "corporate events" – meetings, launches, debates, company parties and galas – these are even more likely to be successful in this time of digital connectivity if the concept of "drenching" is employed.

Want to know more about the developing trends in the Event Industry in 2015 and 2016?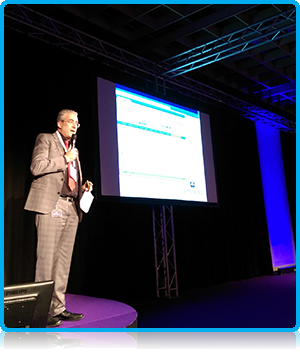 WUAS offers a unique 1 year Master of Science Programme for existing event specialists and event industry starters - a 1 year, analytical and critical look at the event industry from a practical and an academic point of view. The programme is taught by professors from Wittenborg and the University of Brighton (UK) and graduates gain a UK Master of Science Degree in International Event Management. The programme can also be followed part time in 2 years.
WUAS also offers similar programmes in International Hospitality Management and International Tourism Management.
WUP 2/4/2015
©WUAS Press
by James Wittenborg