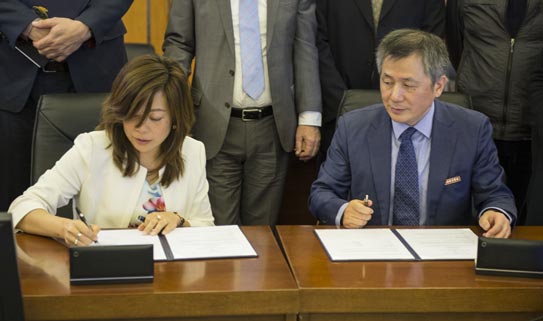 In a recent trade mission to China, WUAS made agreements with no less than 5 institutes of higher education, and played a major facilitating role in opening more doors for cooperation between China and the Netherlands.
One of the big talking points was about establishing a train connection between Hubei province in China and the Gelderland province in Holland using the Betuwe route, a double-track freight railway from Rotterdam to Germany.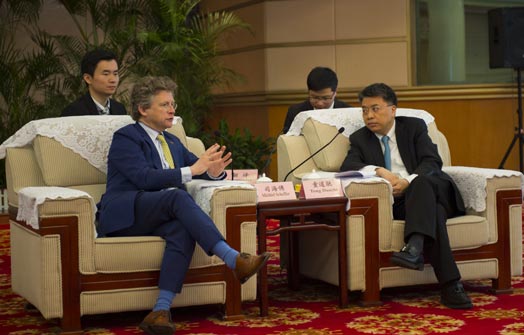 The weeklong trade mission focused on education and sport. Wittenborg was represented by its CEO, Maggie Feng. The trade mission consisted of Michiel Scheffer, D66 member of Gelderland's provincial executive, Apeldoorn councillor Alderman Johan Kruithof and representatives from the Full Sports Group (FSG).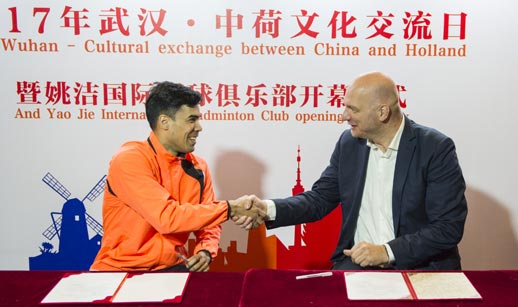 Scheffer met with Ting Daochi the deputy-governor of Hubei – a province of 60 million people – to discuss the railway project called One-Road-One-Belt China. A detailed plan will be ready by November. On the first day, the group went to Wuhan city in Hubei where they also opened a badminton centre from top Dutch badminton athletes Yao Jie and Erik Pang, who both have ties to FSG.
Wittenborg signed a memorandum of understanding with Wuhan Business University to develop a joint research programme, while students from there can also follow a double degree in business management, hospitality and sport management at Wittenborg.
At the Jiangsu Vocational Institute of Commerce in Nanjing city, Wittenborg also signed an agreement to develop a top-up programme, a summer school and agreed to develop an offer for students to attain their bachelor's degree at Wittenborg within a year and a half. Since Jiangsu has a Dragon Boat team it has been invited to take part in Apeldoorn's annual dragon boat festival in 2018.
At the Olympic College of the Nanjing Sport Institute Wittenborg also signed a memorandum of understanding for cooperation in education. They will also send a delegation to Apeldoorn in April.
At the Nantong Vocational University – which visited Wittenborg two weeks ago – Wittenborg signed a memorandum of cooperation which opens the way for students to do a bachelor's in Holland and possibly follow it up with a master's degree. Nantong has 18,000 students.
Wittenborg also signed a memorandum with Shanghai University of Sport, one of the top sport institutes in China, to give a small number of its students the opportunity to do a master's degree in Sport Business & Management in the Netherlands. The university sent a delegation to Apeldoorn in December last year where they also visited Wittenborg.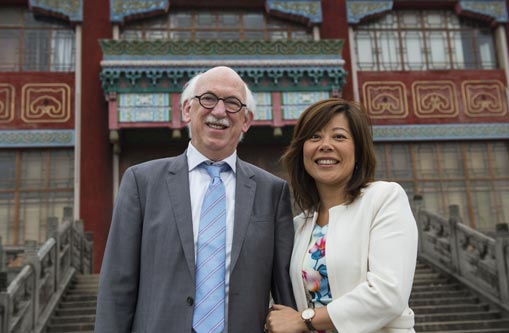 Shanghai University of Sport will also jointly develop a football programme with FSG. One of Holland's famous football trainers, John de Wolf, will give football clinics at the university, and they might send two football teams to the Netherlands to learn about Dutch football technique.
WUP 1/4/2017
by Anesca Smith
©WUAS Press