2 Partner University Agreements in Shanghai!
Wittenborg and Shanghai Business School agree on partnership and programme collaboration.
On 28th December 2011, Directors Maggie Feng and Peter Birdsall signed the Memorandum of Cooperation between WUAS and Shanghai Business School, at the main SBS campus. The MOU covers the possible development of joint programmes, credit transfer and student and faculty exchange between the two institutions.
Wittenborg Students to visit Shanghai in Project Week 2012
Wittenborg business students will be given the opportunity to complete a project week in Shanghai during the end of May 2012. During the trip, the students will stay at Wittenborg's partner institution campus and follow joint seminars with their Chinese counterparts. The trip will also enable Wittenborg students to visit international companies active in the Shanghai region, as well as see the sights and soak up the atmosphere of China's business city.
Wittenborg also Signs a Memorandum of Cooperation with the Shanghai Finance University
At the end of 2011, WUAS and the Shanghai Finance University signed the Memorandum of Cooperation that had been agreed between the two institutes in a previous visit in October 2011. The OU will allow Shanghai Finance University lecturers and students to spend periods of study and learning in the Netherlands and also paves the way for a double degree programme with ambitious Shanghai Finance University students completing their degree's at Wittenborg in Apeldoorn.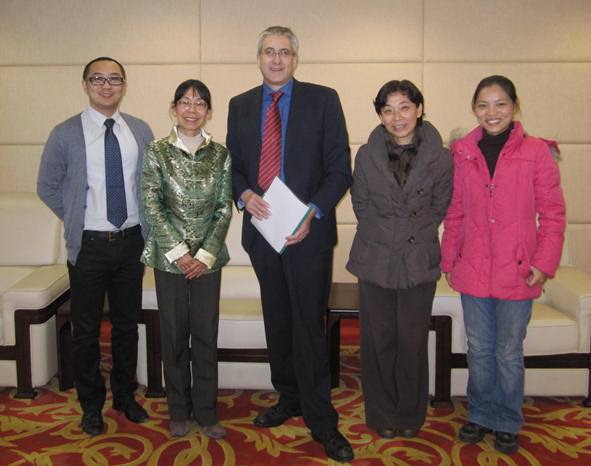 Monday 9th January 2012