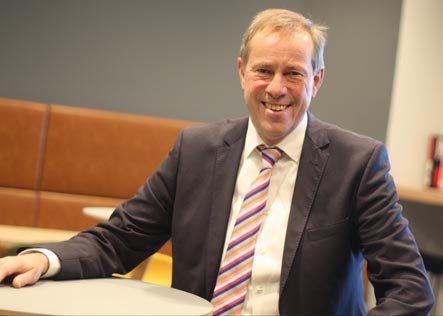 In September 2015, WUAS started to offer its IBA programme in Entrepreneurship & Small Business to Amsterdam, opening its first location outside Apeldoorn.
Now, 18 months later, student numbers at the Amsterdam location have grown and the programme has developed a unique identity – showcased in its blog The Amsterdam Entrepreneur.
How does one market a new study location in a competitive city like Amsterdam?
"We opened with only 7 students and today we have 40 students from 17 different nationalities," says Timo Timmerman, the Campus Dean of Wittenborg Amsterdam. "We relied a lot on word-of-mouth – students sharing their experiences and telling their stories. I believe in the efficiency of human-to-human marketing. Besides, Amsterdam is a city of entrepreneurs," Timmerman says.
In 2015, Amsterdam featured for the first time in the list of Top 20 of the world's leading start-up cities. They were measured on their quality of talent, pool of venture capital resources, experience and mentorship provided by start-up founders, market reach of their companies, and the ultimate performance and exit value of their companies.
All entrepreneurs have a million ideas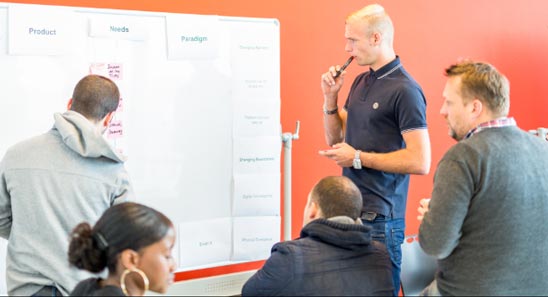 Timmerman says he is proud and happy with the "international classroom" he and his team have created in such a short time. "The biggest problem we have is that, like all entrepreneurs, our students have a million different ideas. So our job is to teach them to focus on one idea at a time and do that one thing well. " The international classroom is a unique feature of Wittenborg, with over 70 nationalities studying in Apeldoorn.
Connecting Students With Real-Life Entrepreneurs
The Amsterdam location is also equipped with its own in-house, start-up incubator — 'Incubator UP' — where students are connected with real entrepreneurs and their companies working in the building. Students are thus encouraged to seek guidance from these "mentors".
According to Timmerman, the Amsterdam location is working towards a goal of 150 students by 2019. "Ideally we would like a ratio in Amsterdam of about 40:60 of Dutch and international students." Currently it has 25% female students but Timmerman would like to see the male-female ratio at 50:50. "Anything men can do, women can also do in terms of business."
Overall Wittenborg has a male to female ratio of 49% to 51% and currently 89% international students, making it the most diverse higher education institute in the Netherlands.
According to Wittenborg's Chair of the Executive Board, Peter Birdsall, "The Amsterdam campus was specifically set up to attract more Dutch students."
Timmerman also ascribes the success of Wittenborg in Amsterdam to good management decisions made in Apeldoorn. "In the past two years we have managed to become one team in two locations – Apeldoorn and Amsterdam. Soon, when the Vienna campus opens, it will be three locations. From the beginning management tackled the expansion in the right spirit."
Fostering Community Spirit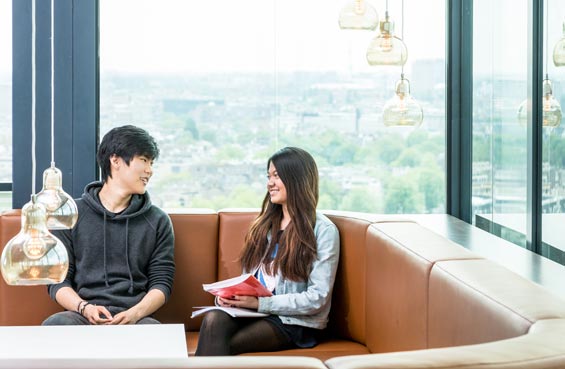 In Amsterdam, the community spirit is certainly kept alive. Students and staff meet every Friday morning for "coffee-and-muffins" sessions which are accompanied by lively discussions and a lot of knowledge and culture sharing.
Timmerman has also introduced a so-called Dean's List – recognising excellent students who have achieved a 7.5 each semester, thus adding to the value of their CVs. Students who manage to achieve a straight pass – without the need for retakes – are also rewarded with "extras" such as company visits, a smart reading course, or learning essential skills like story-telling, which can take you far in the business world.
* From 8 – 16 July Wittenborg Amsterdam will have a Summer Entrepreneurship Bootcamp in cooperation with two other Dutch institutions: Team Academy and InHolland University of Applied Sciences.
WUP 24/3/2017
by Anesca Smith
©WUAS Press