2018 Dutch NSS / NSE Results Delayed Due to EU's New Privacy Laws?
Results for this year's National Student Survey (NSE) has hit a snag due to the European Union's new privacy law - the General Data Protection Regulation (GDPR) – which kicks in on 25 May 2018. It is uncertain whether the results will still be made public on 24 May as scheduled.
WUAS is one of 73 institutions in the Netherlands participating in the 2018 NSE. It is considered the biggest annual survey of students in the Netherlands.
Studiekeuze123, who administers the NSE, sent out a letter to participators on Tuesday, 24 April, informing them of possible delays. "There is a considerable chance that planning for the 2018 NSE will have to be adapted," it reads. The NSE benchmark report was due to be received on 24 April.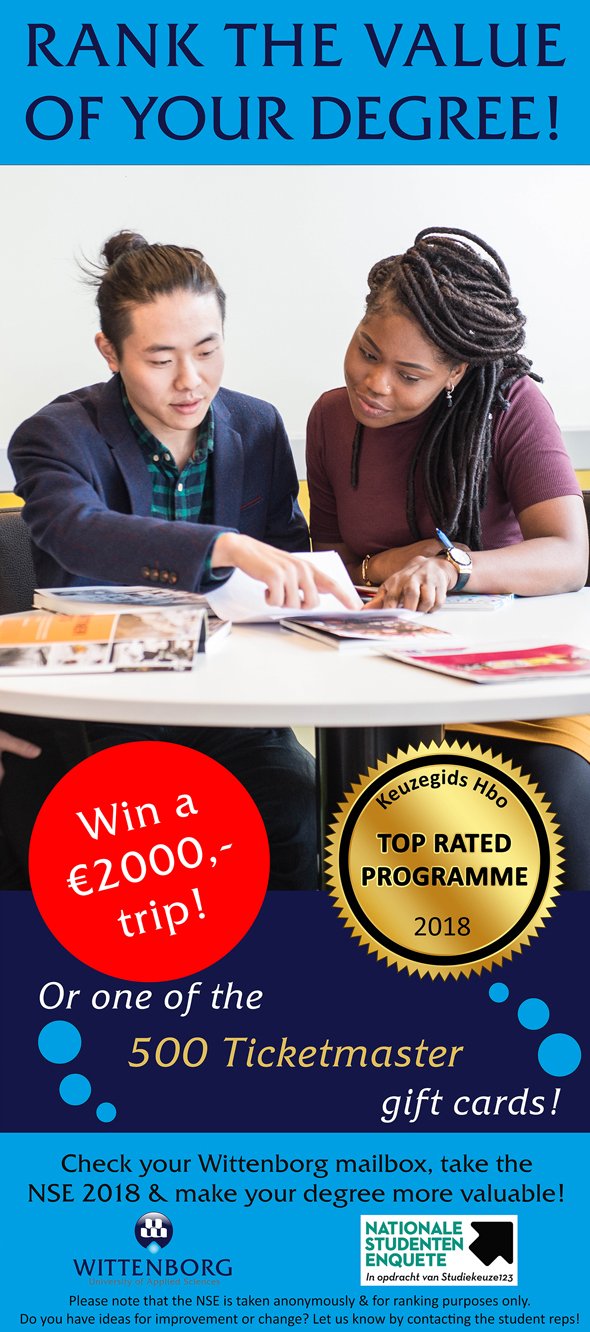 However, due to questions raised by stakeholders about the processing of students' personal information in light of the new privacy laws, the deadline has now been moved until after 8 May. Concerns were raised by both the Association for Dutch Universities (VSNU) and the Higher Education Council (Vereniging Hogescholen).
Studiekeuze123 will consult further with stakeholders, legal experts, methodologists and other interested parties in the coming days. More information about developments are expected after 30 April.
WUP 26/4/2018
by James Wittenborg
©WUAS Press