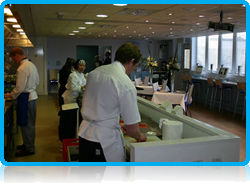 Successful Validation of Master in International Hospitality Management - programme to start in September 2013.
Friday 1 February 2013 - WUAS and the university of Brighton yesterday successfully completed the validation pif a joint Master of Science degree programme in International Hospitality Management. This programme will join the MSc International Events Management and MSc International Tourism Management as part of Wittenborg's School of Hospitality and Service Management (SHSM) and allow students from the Bachelor pathways to progress directly to an MSc programme that is jointly delivered by Wittenborg and Brighton lecturers.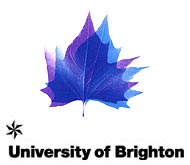 The University of Brighton is a UK state University, institutionally accredited by the QAA. WUAS is Dutch government recognised institute, however is one of the Netherlands only international universities, offering accredited bachelor programmes through its national Dutch NVAO accreditation system but also the German, Austrian and Swiss Foundation for International Business Administration Accreditation (FIBAA). WUAS offers joint Master degrees under United Kingdom accreditation (UK), with its partner, the University of Brighton.
The Validation panel were especially interested in the progression of the partnership between Wittenborg and Brighton, and discussed the integration of work placement in Master programmes which is a new concept for both institutes, as well as student represent ion, lecturer and tutor buddying and collaborative research.
The validation panel was chaired by University of Brighton Vice Chancellor, Professor Stuart Liang who commented during the three hour sitting that he was "very impressed". Master coordinators Chris Dutton (Brighton) and Annette Kappert (Wittenborg) described the processes that had been initiated in the first year of the Master partnership, and explained the developments that had been taken as a result of the initial experience. Wittenborg Chairman Peter Birdsall, who is originally from Eastbourne, was also present and explained how the partnership had influenced the development of Wittenborg as an institute, both educationally and in its organisation's processes. Supporting the Wittenborg / Brighton programme were Peter Odgers and Dr Jo-Anne Lester, Principal Lecturer in Tourism Studies. Pete Odgers is a regular lecturer at WUAS in hospitality management subjects. Senior Hospitality Management lecturer, Ken Woodward also joined the team. The University of Brighton validation panel was represented members of the Faculty of Health and Social Science and the School of Education, and staff from the Educations standards committee.
Peter Birdsall commented after the successful validation of these programmes: "There is a great opportunity for students to study a field such as International Hospitality Management, in the Netherlands, as there industry is growing world-wide and there is an especially great need for professionalisation of management in many of the growing economies of Asia, Africa and South America. There are few Master programmes in Hospitality Management in Holland, and we feel that our concept, mixing mainland European and British education offers an interesting programme for both Dutch and International Students"
The programme will be offered full time to Bachelor graduates from Hotel School, Hospitality Management and Business Administration backgrounds, as well as part-time to people in the industry itself.
WUP 03/2/2013
© WUAS Press