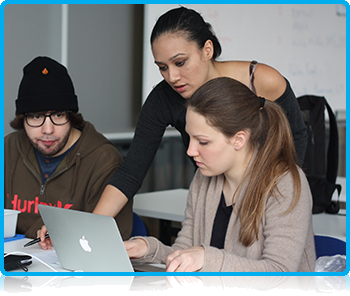 The Dutch government's plan "Make it in the Netherlands", aimed at attracting talented international students, has gained support from the majority of members in parliament's House of Representatives (Tweede Kamer), but has been dubbed "too generic".
In a motion that was supported by the two biggest political parties, the VVD and PvdA, the minister of education Jet Bussemaker was urged to focus stronger on those study fields that will support labour shortages in the country's top sectors as well as science and technology. Bussemaker is expected to send a detailed report on the internationalization of education to parliament by this summer.
The motion was presented just before the close of parliament for the Christmas break. It stated emphatically that the influx of international students to the Netherlands was not sufficiently aimed at sectors experiencing labour shortages.
"The plan 'Make it in the Netherlands' is a good basis for the Netherlands to profit from internationalization, but the measures it propose are mostly generic. We are of the opinion that there should be a stronger focus on specific study fields such as science, technology and the top sectors."
The sectors in which the Netherlands excels globally and which government has listed as a top priority are:
Agriculture and Food
Chemicals
Creative Industry
Energy
High Tech
Horticulture and Propagation Materials top sector
Life sciences and health
Logistics
Water
The motion also laments the fact that the outgoing mobility of Dutch learners, students and lecturers are below the European average.
Source: www.nuffic.nl
WUP 11/1/2014