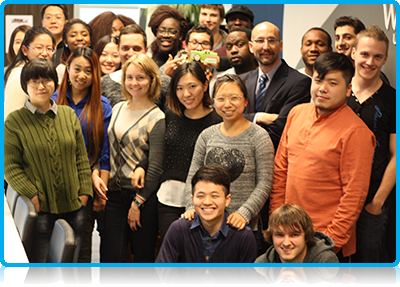 "Study in Holland" - very attractive to the majority of prospective international students - work experience during the study considered a major attraction! The Netherlands is considered a highly attractive study destination for prospective international students, a new survey has indicated - 76% of participants said they would "absolutely" consider studying in the Netherlands. The StudentPulse study, commissioned by Nuffic, surveyed more than 2 000 prospective students from Russia, Brazil, Mexico, Indonesia, Turkey, China, India and South Africa in June this year.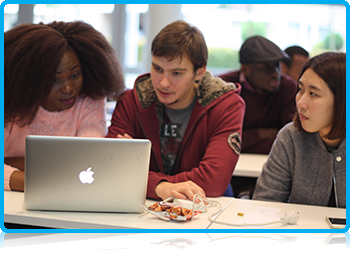 The Netherlands is also in the top 10 countries where people would like to stay for work purposes on completion of their studies (it only lags 7% behind the US, which is the top-rated country). A total of 50% believe Dutch language skills are not essential for working in the Netherlands.
One of the findings is that international students deem the opportunity to do an internship or job placement as essential in their decision-making process on where to study.
At WUAS doing an internship is obligatory for all students and forms a part of their curricula in the final phases of their study, and Bachelor Hospitality Management and EuroBA students complete two full work placement periods and 1 in-company final project. Even during the MBA and Master of Science programmes, full time students are encouraged to combine their studies with an internship. Although this is not strictly part of the programme and does not lead to credits it has a direct impact on student's understanding and research capabilities, with students being able to apply the science they are learning .
Respondents in the survey perceive the Netherlands as an open society with good quality of life and freedom - more than three quarters of participants say they would definitely consider it as a study destination. They also see the Netherlands as internationally orientated with a good quality education – 87% rates it as "good" or "very good". Two thirds of respondents were of the opinion it is not necessary to speak Dutch to study in the Netherlands.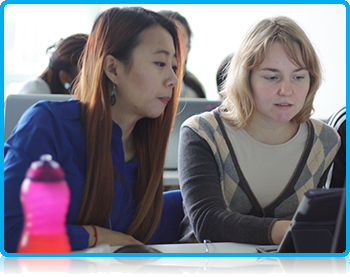 However, the report warns there are some areas all countries need to "get right" at national level to attract international students. This includes having a good scholarship system – the status of scholarship are also considered important to international students.
The Dutch government, in response to concerns from higher education bodies earlier this year, announced it will make €5 million available annually for bursaries which will be allocated to international as well as Dutch students. The scholarship program will be created whereby 1 000 scholarships worth €5,000 each will be awarded - primarily for students from outside the EER, but also for Dutch students wishing to study abroad. Further details still needs to be disclosed.
According to the StudentPulse survey, other areas that can "make or break" an international student's decision to study abroad evolve around the "ease of obtaining a visa" and the "ease of staying in the country to look for work".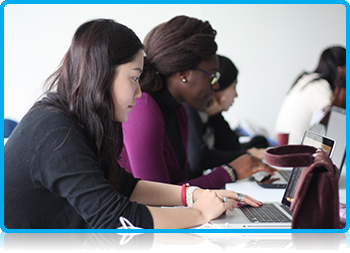 "Generally, the international higher education landscape is on the move and, more importantly, so are students. Countries that have traditionally received the largest share of international students (native English-speaking countries such as the US, the UK, Australia, Canada and New Zealand) are losing market share to so-called 'emerging markets' and competitors in continental Europe. Education markets such as Germany and China have gained market share by 8% and 9% respectively," concludes the report on the survey.
WUP 2711/2014
©WUAS Press
by Anesca Smith