This year WUAS is one of 70 Dutch institutes of higher education taking part in the 2016 National Student Survey (NSE), which gives students at Universities and Universities of Applied Science the opportunity to make their voices heard about their study experiences in the Netherlands. This includes full-time and part-time students, whether they are Dutch or international. The survey starts from Monday, 11 January, and the results will be made public in May this year.
The NSE is a large-scale national survey for students in higher education used to determine their satisfaction levels with the study programmes they are following, their institutes and general student experiences in the Netherlands. In recent years, thousands of students have taken part and Wittenborg hopes even more of its students will do so this year. Similar surveys are done in other countries like the UK, where it is known as the NSS, and it plays a large part in informing education authorities and stakeholders.
Why Participate in the NSE?
Participating in the NSE here in Holland means students have the opportunity to impact directly the quality of their studies, since the results are used as an advisory tool by policy makers on university and national levels to improve education standards. It is also used as a tool by prospective students to help them determine where they want to study and which programme they would like to follow. Objective information about universities, schools and their course programmes can be used to improve the quality of Dutch higher education. Last, but certainly not least, students can win all sorts of exciting prizes by taking part in the survey.
How can I participate in the NSE?
From 11 January students can expect an email in their inbox inviting them to participate in the National Student Survey. So keep an eye out for that! The email will contain a custom link directing students to a questionnaire which they can fill out straight away. Typical aspects covered in the questionnaire include:
• content of the study programme
• skills acquired
• preparation for a professional career
• teachers and lecturers
• information provided
• study facilities
• testing and assessment
• programme schedules
• study load
• academic guidance/counselling
Over the course of the next three months students will also receive several reminders about filling out the questionnaire. The deadline is 6 March 2016, but Wittenborg wants to encourage its students to start well in advance so they can have ample time to complete the survey.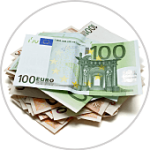 What are the prizes?
Prizewinners will be announced in April. Participating students stand the chance of winning exciting prizes:
5 students will win scholarships towards tuition fees worth €975.50

205 students will win a €25 voucher from bol.com
What happens to the results?
The results will be made public in May. Additionally, they will be sent anonymously to students' universities in order to help improve the quality of their programmes. The results are also published on the independent higher education website Studiekeuze123.nl to aid prospective students in choosing a course programme. When the results are in, students can check how their own programme fared on Studiekeuze123.nl.
Who commissions the NSE?
The NSE is organised by Studiekeuze123. This foundation is the result of an initiative of Vereniging Hogescholen (Higher Education Council), NRTO (Dutch Council of Training and Education), VSNU (University Association) as well as the student organisations ISO and LSVb. Research is carried out by the Dutch research institute GfK.
Source: Studiekeuze123
WUP 4/1/2015
by Anesca Smith