Student Volunteers - Backbone of Wittenborg's Events Success
Wittenborg events supported by relentlessly dedicated students
WUAS organises numerous activities and events for its students, staff and faculty members consistently throughout the academic year. When it comes to events management, there is a lot to prepare and sometimes it's easy to overlook what pressure goes on behind the scenes. There are weeks or sometimes months of planning to be able to deliver a successful event. The preparation part takes a lot of dedication and patience. A lot of events that Wittenborg has delivered to its stakeholders have been supported by students relentlessly devoting their time as event volunteers during the whole process. Today, we hear from some of these wonderful students about the motivation behind their contribution to Wittenborg events and activities.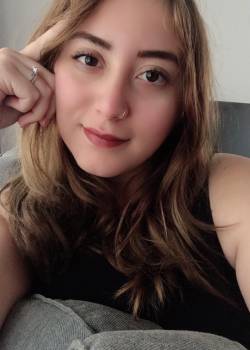 Cynthia Andrea: 'A great lesson for the time I start applying for jobs'
Cynthia (Guatemala) studies IBA in Economics and Management. Her parents taught her that making people around her happy is a source of positivity in life. Cynthia grew up with this habit and it is now part of her life values. Participating in Wittenborg events has not only brought joy to herself and her surroundings, by interacting with a lot of people in events she is now able to accept differences and develop a nice degree of tolerance. Meeting people also expands her network and raises her self-confidence and public speaking skills. 'It's a great lesson that will bring me benefits for the time I start applying for jobs' she explained.
Supun Rodrigo: 'I like it because I know I'm being useful somewhere'
Supun (Sri Lanka) studies IBA in Financial Services Management. Supun has always been active in volunteering activities both in his home country, Sri Lanka, and here in the Netherlands. He is a volunteer member from the Missionary of Charity in Calcutta and Amsterdam. His work focuses on providing companionship for the elderly and being a good listener. Recently, that role changed as he volunteered to participate in a Wittenborg Live Q&A session with future students of Wittenborg. He found it very rewarding because he was challenged to use more his voice instead of his ears. Supun told us that he enjoys knowing that he could be a meaningful person to somebody and everybody. He likes volunteering because he is being useful somewhere.
Anna Temofeeva: 'I encourage everybody in the field of events and hospitality to start their careers with volunteering'
Anna (Russia) studies IBA in Events Management. Anna loves people and she believes with her work in events, she can make people happier. As a student in this field, she found that it is difficult to land jobs without experience. Her volunteering activities have given her leeway to many job opportunities so far. Anna is now employed part-time as the first English-speaking member of staff at the Van der Valk Hotel in Apeldoorn. Anna is encouraging everybody in the field of events and hospitality to start their careers with volunteering.
WUP 28/6/2020
by Sylvia Effendi
©WUAS Press