Wittenborg Brings New Student Housing to Apeldoorn
At the start of the coming academic year, a new form of student housing will be brought to Apeldoorn by Wittenborg Business School: the so-called 'Spaceboxes'. 24 of these colourful compact housing units of 3 by 6 meters, including a kitchenette, bathroom with shower, and living area, will be placed in the Molendwarsstraat in Apeldoorn.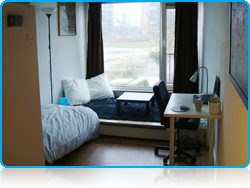 Currently, most of WUAS's students are housed in apartments and houses throughout the city. The Spaceboxes will stay in Apeldoorn for the coming 5 years. In the future, permanent student accommodation will be realized and possibly centralized and located closer to the university itself. Thanks to fruitful collaboration between Wittenborg, housing corporations, and the local government of Apeldoorn regarding the Spaceboxes, readily available housing for the growing number of students arriving from abroad, including the newly enrolled students for the new Master programmes (such as the Master of Business Administration (MBA)), is ensured.
Apeldoorn alderman Hans Wegman, responsible for both education and housing, is very pleased with the development. "The Spaceboxes are more than welcome in Apeldoorn. During the period in which students study in Apeldoorn, they should have a place to live in. This is why good and affordable student housing is of the utmost importance."
For years, the local government of Apeldoorn has been trying to expand the offer of higher education in the city, partly to fight the phenomenon called "young flight" (Dutch: jonge vlucht): students and young professionals moving to other cities to start their studies and careers. The wish for more student housing has been on the agenda for quite a while, and thus, the arrival of the Spaceboxes gives a positive impulse to this wish.
Future residents of the Spaceboxes can be satisfied with the location of their new homes. The central train and bus station, Wittenborg Business School, two supermarkets and the shopping area are all within walking reach. A concierge of WUAS will function as a supervisor of the Spaceboxes, to make sure everything remains in order.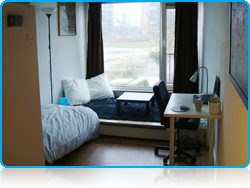 Tomorrow, Thursday the 11th of August, from 10 to 11AM, a press conference about this impulse for student housing in Apeldoorn will be held on-site at the Molendwarsstraat in the Haven-Centrum area. The Spaceboxes have already been moved to this location (see photo on the left).