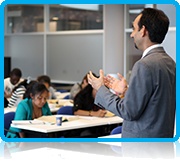 According to a new report by the British ministry of education, "huge opportunities" exist for countries that can supply in the growing need for international education coming from rising economic powers such as India, China, Brazil, Russia, Saudi-Arabia, Mexico and Indonesia.



Britain has declared its intention to seize this opportunity, and although hampered by it's restrictive immigration policies, it wants to attract 15 - 20% more international students in the next five years, it's Minister for Universities and Science, David Willets, has said.



Wittenborg prides itself on being one of the most international institutes of higher education in the Netherlands with approximately 250 students and staff representing more than 50 countries and offers its Dutch accredited degree programmes alongside joint Programmes with its UK partner, the University of Brighton.



At present 75% of Britain's export income, from the higher education sector, comes from international students studying there. While it expects this sector to grow, it also wants to boost transnational education (TNE) by exploiting technology. This includes studying for a British higher education qualification at institutions outside Britain or through distance learning courses with 124 British institutions currently offering accreditation for these courses.



Recent survey evidence also suggest that a majority of global institutions have plans to expand their offering of joint and/or double degree courses.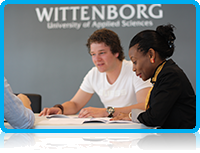 Wittenborg currently offers several of its Master-degrees in partnership with the University of Brighton in the UK - including a Masters in International Event Management (MSc), International Tourism Management (MSc) and International Hospitality Management (MSc).



The report notes that after healthcare, the education sector is currently the largest sector globally. The number of students enrolled in tertiary education have increased from 33 million in 1970 to 178 million in 2010.



"New relationships will increasingly emerge between countries with a demand for education and countries looking to supply it. The suppliers will need to focus on what these markets want and where they want it.



"That is likely to mean education and skills training delivered in their own country, supplemented by partnerships that support research and innovation.



"While emerging economies will continue to send students overseas, they also want transformational change in their domestic education systems.



"India and China, as well as having the largest education systems, are expected to send the most students abroad."



The growing need for international education is exemplified by the Brazilian government who has invested 1,4 billion euros in its Science Without Borders programme by which it intents to send 100 000 of its students to study abroad for one year.



Wittenborg is one of 24 institutions of higher education in the Netherlands which has received students from Brazil as part of the programme.

Western countries such as the Netherlands, France and Britain have all the recognized the need to attract international students to its shores if it wants to compete economically in a globalized world.



The Netherlands has recently adopted its Modern Migration Policy Act which simplifies the application procedures for students wanting to come and study here.



In addition, a comprehensive plan on binding talented, foreign students to the Dutch economy will also be presented by the cabinet in autumn, the minister of education Jet Bussemaker, said last month.



Developing countries such as South Africa and Morocco have also emerged as unexpected competitors in the race for attracting international students in their respective regions.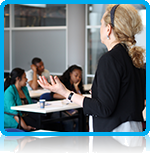 After France, South Africa is now the top academic destination for students from Africa due to the high quality of its public universities, less hassles than Europe and the US in obtaining study visas and relatively cheap fees. Africa represents 15% of the world population.
WUP 10/8/2013
by Anesca Smith

©WUAS Press