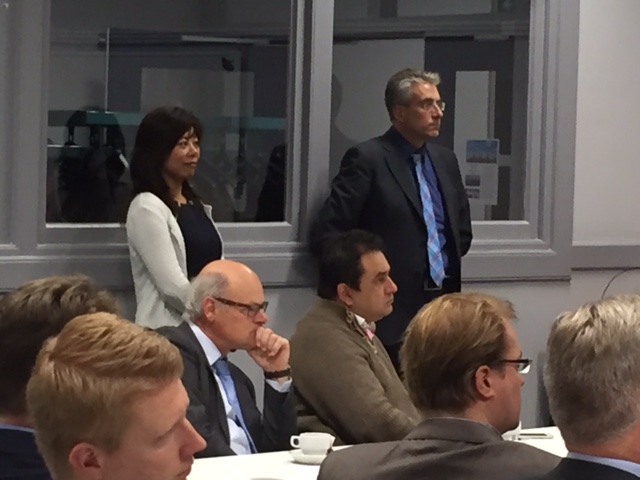 On Thursday Wittenborg was paid a visit by the members of the local Apeldoorn council who came to see the new Spoorstraat campus, that has been realised together with the municipality of Apeldoorn.
They spent an enjoyable couple of hours listening to a short presentation by members of Wittenborg's Executive Board and also meeting the University's Advisory Board. Mr Ruud Dost, Chair of the Advisory Board, explained some of the board's governance role.
Wittenborg described its current growth, its diversity and its plans for the future, the development of the 5 schools and continued student growth. An important point of discussion was the facilitation of more student housing in the municipality.
The evening was concluded with a tour of the new campus building and a tasty Indonesian supper.
The evening was attended by Wittenborg's student volunteers as part of the Student Volunteer programme.
WUP 18/12/2015
by ©WUAS Press