Proud Moment as Wittenborg Students Receive Second Degree from University of Brighton in the UK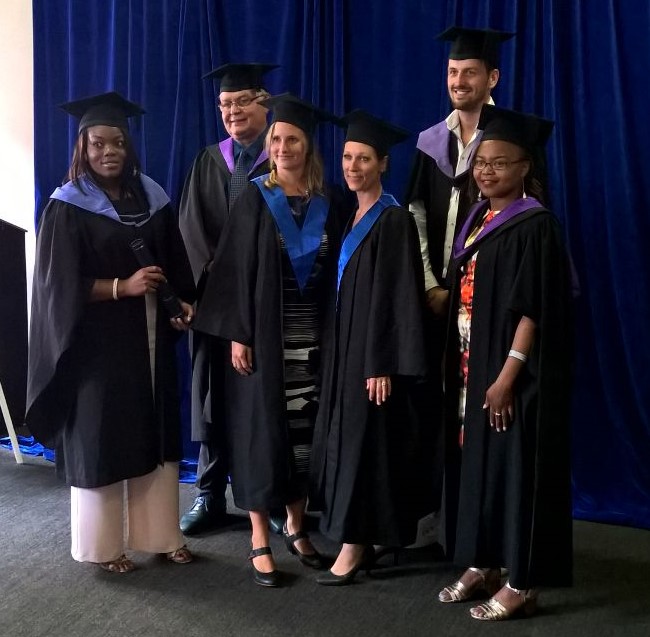 In an elegant British ceremony, 4 Master of Science graduates from WUAS and 4 of its EuroBA students received their second degree from the University of Brighton in the UK on Friday.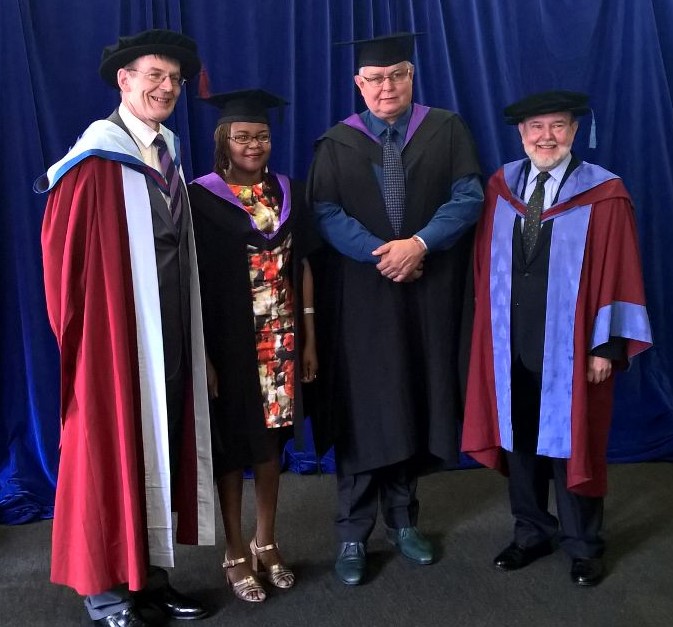 The students, splendid in their black gowns, walked with big smiles on the stage to receive their diplomas together with other British and international students from Brighton. They were cheered on by the coordinator of Wittenborg's School of Hospitality and Tourism, Esther Gitonga, and the chair of Wittenborg's Advisory Board, Ruud Dost, who also attended.
The 4 MSc students are Don Driessen, Amber Herrewijn, Marjorein van Houten-Geut (all Dutch) and Nindya Ary Purwaningtyas from Indonesia. They completed the MSc in International Event Management as part-time students. The 4 EuroBA students are Emelda Obewu, Desneige Kronenburg, Carolina Lopez Roque and Bogdana Golovenko.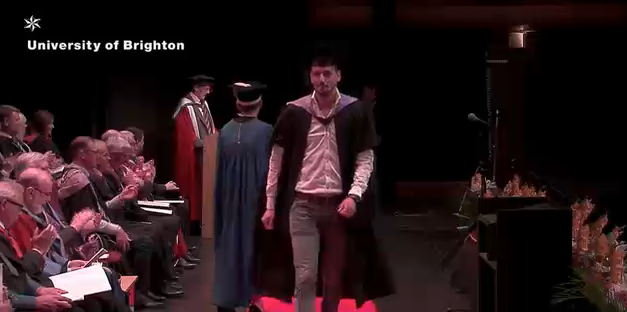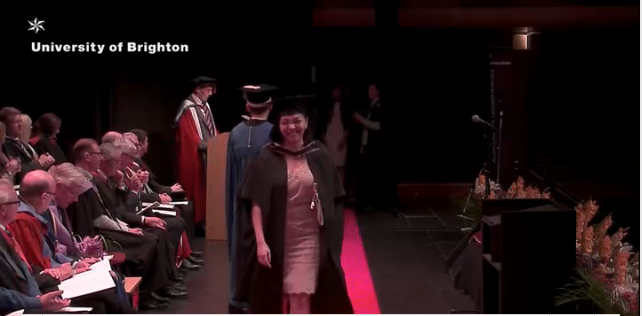 All the degrees in question are offered jointly by Wittenborg and the University of Brighton. Students already received their diplomas from Wittenborg earlier in July at its 2016 Summer Graduation Ceremony.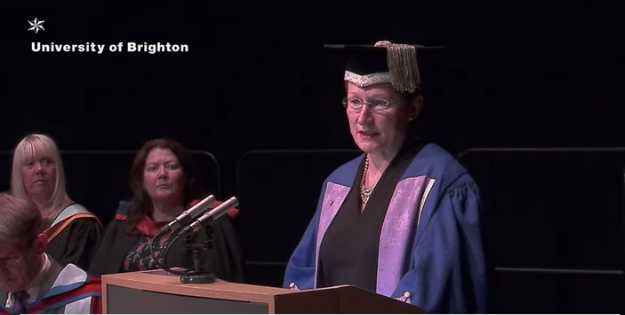 The Vice Chancellor of the University of Brighton, Professor Debra Humphris, said the university is proud of its diversity boasting more than 70 different nationalities. "You know how hard you worked and on behalf of the university we would like to thank all your family and friends for the support they gave you. You should be left in no doubt how proud the university is of you.
WUP 31/7/2016
by Anesca Smith