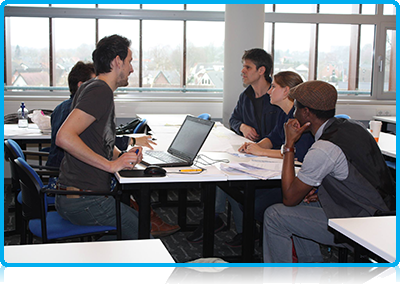 A Master degree in Management is generally geared towards people who are looking to gain employment in senior management in companies and organisations around the world, in areas of general service management or strategic development and planning. Real estate development projects and new business development for chains and multi-national organisations are also areas in which a Master of Hospitality Management graduate can excel.
Most master's degree programs can be completed in as little as two years of full-time study, and at Wittenborg the MSc Master in Management programmes take between 1 year fulltime and 2 years part time. The MBA programmes will require 1 ½ years full time and up to 3 years part-time.
Careers in hospitality management lead to all corners of the earth, and those who specialize in travel and tourism will find work and new lives in exotic destinations abroad, around the world, arranging tours or running vacation industry in some of the most interesting environments one could imagine. A degree in international hospitality management can lead to a career as a general manager of a hotel, a resort or a even a cruise liner, overseeing the daily management of the activities, procedures, quality systems, and guests and staff. It can also lead to a senior position within a global chain that is expanding or diversifying.
According to the website "A Degree 360" in an article by Holly Johnson (November 04, 2013)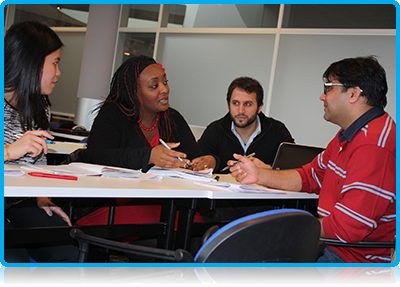 "A career in hospitality management could lead almost anywhere… literally. Those who climb the ranks in travel and tourism can find themselves working and living in exotic destinations abroad, sailing the open seas on a cruise ship, or touring the most mysterious and beautiful places on Earth. A degree in hospitality management could lead to a career managing a hotel or resort, overseeing day-to-day activities, procedures, and guests. Or, it could lead to a job as a cruise ship director, sorting through all of the complex issues and requirements that come with leaving port and sailing the open sea for weeks at a time. With a career in hospitality management, the possibilities are only limited by what the world has to offer. And, with so many amazing career options available in hospitality management, it's no wonder that many students are choosing to pursue degrees in this field. Hospitality management encompasses a wide range of industries and careers, including travel, tourism, restaurant management, and lodging."
"A degree in hospitality management can help graduates get their foot in the door in nearly any one of the careers mentioned so far. However, on-the-job experience is just as important, if not more important, than formal education. Hospitality managers need excellent customer service, communication, and organizational skills, as well as the ability to lead effectively and solve problems as they arise. Listening skills are also crucial for professionals in hospitality management, as they encounter a wide range of requests from various customers, vendors, and employees on a daily basis."
"Those who graduate with a degree in hospitality management could find themselves working in nearly any role within the travel and hospitality industry. Possibilities include hotel and resort manager, spa and relaxation coordinator, restaurant or catering manager, cruise director, casino and gaming manager."
WUP 12/3/2014
Source: http://www.onlinedegrees.com/degree360/workplace/careers-in-hospitality-management.html
Links
MSc International Event Management
MSc International Tourism Management
MSc International Hospitality Management